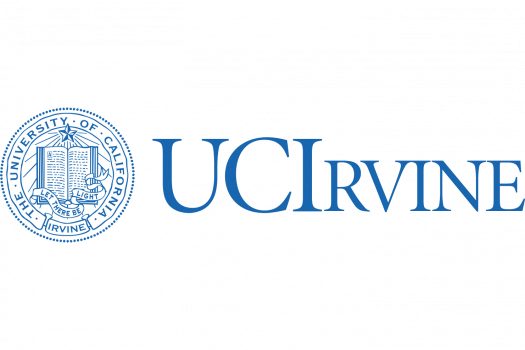 ACR takes a deep dive into UC Irvine's esports program
The University of California Irvine (UCI or UC Irvine) a Division I school, became the first public university to create an official esports program. Sponsored by iBUYPOWER, Logitech, and Gamefuel, UCI Esports launched in 2016 and quickly opened UCI ESports Arena—a 3,500-square-foot space equipped with 80 gaming PCs loaded with top esports titles, a webcasting studio, and viewing screens.
The program began offering scholarships to their League of Legends players after launch. Scholarships are now offered for Overwatch as well. As of 2019, scholarships totaled $6,000 for varsity teams and $1,000 for junior varsity teams.
UCI Esports has also entered a partnership with Hyperice—a leading sports technology company—to create the first ever health and wellness esports scholarship. The school says that the collaboration will help ensure that "the physical wellness of its gaming student athletes is a top priority." In fall 2019, two qualified individuals with a background in sports medicine and a passion for esports for the health and wellness will be selected for this special esports scholarship. The award amount has not yet been released.
In addition to scholarship opportunities, all teams have full access to support staff including coaches, managers, analysts, an exercise physiologist, a team psychologist, and a player support coordinator.
UCI Esports and The Five Pillars
UCI Esports promotes five pillars:
Competition
Community
Careers
Entertainment
Academics and Research
Competition
Program heads say UCI Esports recruits the best gamers in the world to compete for their teams in the top collegiate leagues in North America. Scholarships are available to players for both League of Legends and Overwatch, and the program supports UCI's student club teams with access to the arena, jerseys, and travel expenses.
Community
University of California Irvine is home to some of the biggest gaming clubs in the nation and has a very strong community. The Association of Gamers (TAG), UCI's largest club, supports casual and competitive play and connects people who love to play games. The UCI Esports Arena, powered by iBUYPOWER, is a home for gamers and allows people to play their favorite games while on campus.
Careers
University of California Irvine connects students to companies and jobs in the games and esports industries. The school hosts networking nights and career discussions, and it seek out internship and job opportunities for students.
Entertainment
UCI Esports Arena, which hosts local tournaments for both recreational and competitive players, has a shoutcasting station and streaming program that allows students to create original content and shoutcast live events. Students are able to develop the skills necessary to pursue a career in fields including video production, streaming, hosting, and more.
Academics and Research
University of California Irvine is at the forefront of game-related education and research. One of the most successful studies in the arena was a neuroscience study involving Minecraft demonstrating that 3D immersive games can improve memory. The school also funded 12 research projects related to video games through the Undergraduate Research Opportunities Program.
UCI Esports Team Organization, Degree Offerings for Aspiring Game Designers
Under the direction of coaches, UCI Esports teams have captains and team managers. Team members come from as far away as Yemen and Korea.
While collegiate esports participants come from a wide spectrum of majors, many students who participate in competitive esports intend to pursue careers in the games industry. University of California Irvine offers BS degrees in Computer Game Science and Computer Science for students interested in pursuing games as a career.
UCI Esports Headlines
The UCI Esports team, winners of the 2018 League of Legends College Championship, were the subject of an ESPN2 documentary series. The series, Good Game: UC Irvine, aired on May 21, 2019, and followed the school's varsity computer gaming team in the lead-up to the defense of their title in the 2019 League of Legends College Championship.
The team competed in the Riot Games LCS Battle Arena in West Los Angeles May 23-26. According to UCI News, during the filming of the ESPN2 docuseries, film crews accompanied video gamers through their "normal campus activities of studying, practicing and working with UCI Esports team member support staff in preparation for the tough competitions ahead, and they even followed players into their dorms and families' homes."
UCI Esports is always looking out for new talent to join its scholarship teams. Interested gamers must be a current or incoming full-time student at University of California Irvine and at least Master (League of Legends) or Grandmaster (Overwatch). For more information about recruitment, visit UCI Esports Recruitment. For additional information about UCI Esports, visit the official program website here.
Game Design Programs to Consider: