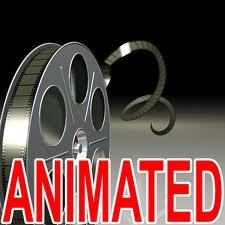 What Coursework is Included in a Typical Film & Animation Program? ACR Takes a Look.
Types of Courses for Film & Animation Programs
2D Digital Animation
3D Animation
Advanced Stop Motion Techniques
After Effects for Animators
Animation Production Workshop
Animation Scriptwriting and Storyboard
Concept and Character Design
Film History and Theory
Fundamentals of Computers and Imaging Technology
Principles of Animation
Sound Recording
Stop Motion Puppet Fundamentals
What is Film & Animation?
Film & animation involves creating film through traditional or digital means and animation using the latest computer animation technology. Some of the most popular examples of film and animation techniques can be seen in animated features such as Happy Feet Two, Paddington, The SpongeBob Movie: Sponge Out of Water, The Lego Batman Movie, Beauty and the Beast, Ready Player One, and Welcome to Marwen.
What are the Types of Courses for Film & Animation Programs?
A good example of a top film & animation program is Rochester Institute of Technology's (RIT) Film and Animation BFA. The program focuses on production, screenwriting, 2D animation, 3D animation, and stop motion animation, while exploring the artistic, technical, historical, and business aspects of the motion picture industry. The curriculum emphasizes production, with students beginning their first year working in 16mm film, digital HD video, and animation. Production work continues in every semester. Sample courses include:
2D and 3D Animation
2D and 3D Design
2D Digital Animation
3D Lighting and Rendering
Advanced 3D Modeling
Advanced Stop Motion Techniques
After Effects for Animators
Animation Production Workshop
Animation Scriptwriting and Storyboard
Business and Careers in Animation
Concept and Character Design
Drawing for Animation
Film History and Theory
Fundamentals of Computers and Imaging Technology
Principles of Animation
Sound Recording
Stop Motion Puppet Fundamentals
During the final year of study, film & animation students will complete a senior capstone, which might consist of a demo-reel, portfolio or other creative work. Students will also have the opportunity to complete an internship, which offers hands-on training, solid experience in the field, and the chance to make valuable contacts in the industry.
What Can I Do With a Degree in Film & Animation?
Film & animation graduates have the same career opportunities as animators and filmmakers. Possible job titles include animator, computer animator, digital animator, 3D animator, 2D animator, environments designer, storyboard artist, storyboard supervisor, character designer, concept artist, visual effects artist, layout artist, art director, production designer, scriptwriter, producer, director, digital artist, feature, documentary filmmaker, animated filmmaker, digital filmmaker, multimedia animator, digital video editor, videographer, graphic designer, broadcast journalist, game designer, and instructor.
Some film and animation graduates may choose to work outside the entertainment industry. Graduates seeking positions outside the entertainment industry can expect to find a number of unique opportunities in numerous sectors including architecture, aerospace, engineering, medical, legal, forensics, home building and design, corporate training, and more.
Programs to Consider: