From the resorts and small towns of Central Vermont to the vistas of Northern Vermont, The Green Mountain State has been the backdrop for dozens of Hollywood films from classics such as Mr. Deeds Goes to Town (1936) to modern sci-fi films such as Sucker Punch (2011). Other credits include Thank You For Smoking (2005), What Lies Beneath (2000), The Spitfire Grill (1996), and Wolf (1994).
Besides beautiful landscapes, Vermont is a top choice for filmmakers seeking substantial tax savings, reliable crew and staff, a sizable location library, and a variety of full-service production studios. Vermont is also off-the-beaten path, so shooting in most places is a breeze compared to bigger burgs such as New York and Chicago. Because it attracts filmmakers from Hollywood and other places across the U.S., Vermont is an excellent place for film graduates interested in working in the motion picture industry. Other industries for film graduates include advertising, television production, game design and development, animation, web design, and education.
So we've established that Vermont is (1) a beautiful place to live, (2) a magnet for Hollywood film studios, and (3) off-the-beaten path, but is this pristine place the perfect training ground for tomorrow's filmmakers? You bet it is! Vermont is home to one of the smallest collections of colleges in the U.S., but most offer programs for aspiring artists and designers. Five of the best schools the state has to offer feature some of the nations most competitive film programs.
Just a few of the best schools for aspiring filmmakers include Burlington College (Burlington) and Lyndon State College (Lyndonville). Continue reading to learn more about Vermont's best schools for aspiring filmmakers and where to find them. 
Vermont Film Schools
Vermont is home to 41 Title-IV colleges and universities. Six are high on the list of top schools for artists and designers and five of the six offer programs for aspiring filmmakers. Scroll through the list below to review Vermont's best schools for aspiring filmmakers and what they have to offer.
Bennington
Bennington College - Degrees Offered: B. A. Visual Arts with Digital Art, Drawing, Film & Video, Media Arts, Photography, Printmaking Emphasis
Burlington
Burlington College - Degrees Offered: B. F. A. Cinema Studies & Film Production, Fine Art, Graphic Design, Photography; B.A. Cinema Studies & Film Production, Documentary Studies, Expressive Arts; A.A. Film Studies; Certificate in Documentary Filmmaking, Film Production, Screenwriting
 
Champlain College - Degrees Offered: B. F. A. Creative Media with Specialization in Moving Image Film & Video, Visual Art and Design, Digital Filmmaking, Game Art and Animation, Game Design with Sonic Arts, Graphic Design & Digital Media; B.S. Computer Information Technology with Specialization in Web Application Development, Digital Film Management, Game Production Management, Graphic Design Management, Digital and Interactive Marketing; M. F. A. Emergent Media; Minor Web Development
Castleton
Castleton State College – Degrees Offered: B. A. Art with Concentration in Drawing, Graphic Design, Painting, Printmaking; B.A. Technical Theater & Design; B.S. Communication with Digital Media Concentration; Minor Art Studio, Film Studies
Lyndonville
Lyndon State College - Degrees Offered: B.A., Visual Communications, English with Film Studies Focus; B. F. A. Animation/Illustration, Design; B.S. Multimedia Communication, Computing with New Media Focus; A.S. Visual Arts, Visual Communications, Computing with New Media Focus; Minor Photography, Visual Arts
More Vermont Film related programs to consider:  

Request info
Selected Campus Locations:
Selected Programs: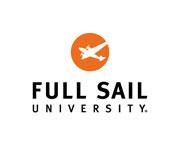 Request info
Selected Campus Locations:
Employment and Salary Trends for Vermont Filmmakers
According to the latest report by the Bureau of Labor Statistics (March 29, 2012) Vermont is home to 5,280 salaried artists and designers, up from 4,240 in 2002. They average $41,040 per year, up from $36,320 in 2002. As of March 29, 2012, the Bureau had not reported employment and salary figures for Vermont-based filmmakers. However, the Bureau did report information for producers and directors, film and video editors (2002), and camera operators working in the television, video, and motion picture industries.
Producers and Directors: In 2002, Vermont was home to 80 salaried producers and directors. They earned an average salary of $41,260 that year. Today, the state is home to 250 salaried producers and directors averaging $53,400.
Film and Video Editors: Vermont was home to 40 salaried film and video editors in 2002. The average salary was $34,150. Updated employment and salary information for Vermont F&V Editors was unavailable at the time this article was published.
Camera Operators (Television, Video, Motion Pictures): The State of Vermont is home to 80 camera operators up from 50 in 2002. They average $35,990 per year up from $26,330 in 2002.
It is important to note that most members of the film industry work independently. In fact, the arts and entertainment industry has more freelancers than any other industry.
Independent workers in the field may make more or less than the national average depending on specialty, geographic location, clients, and more. However, according to the Bureau of Labor Statistics, the national average for independent artists working as producers or directors is $111,590 per year. Producers and directors that work exclusively in the motion picture and video industries average $115,920, and advertising and public relations professionals average $109,220 per year.
When you're ready to begin your job hunt, try Dreamlike Pictures in Burlington, Shadow Productions (also in Burlington), or Cavallaro Films in East Arlington. You can also find a wide variety of creative agencies and studios in principal cities such as Burlington, South Burlington, Rutland, and Montpelier. Bennington, Castleton, and Lyndonville are also worth looking into.