Texas has one of the highest populations of working artists in the country. At last count, The Lone Star State was home to more than 100,000 salaried artists, and thousands of independent artists. They work in galleries, museums, production studios, creative agencies, technology companies, theaters, schools, and more. Besides a variety of employment opportunities, artists (both aspiring and veteran) choose Texas for its large and leisurely art and culture scene.
The country's second largest state is home to hundreds of mid-to-large art venues, thousands of galleries of all sizes, hundreds of arts organizations, and dozens of art and design schools. First, Texas is home to a number of colleges that house some of the most visited art museums in the region. Texas State University (School of Art & Design) in San Marcos, Texas Tech University of Lubbock, and the Southwest School of Art in San Antonio are just a few. Next, major cites such as San Antonio and Houston are home to renowned art museums such as The Museum of Fine Arts and the Menil Collection (Houston) and The San Antonio Museum of Art and The Tobin Center for the Performing Arts (Coming 2014).
Texas is also home to a number of smaller cites with thriving art scenes. Galveston and Brazosport are just a few. In Brazosport, you'll find the The Center for the Arts & Sciences. This lively art center features art galleries, a theater and performing arts venue, a planetarium, natural history exhibits, and beautiful nature trails. Head to the barrier island of Galveston to visit the bustling Galveston Arts Center (GAC), which is the "only visual arts organization in Galveston with a permanent location, a rotating exhibition schedule with free admission at all times and a professional full-time staff." GAC houses an art education center, the long-running ArtWalk program, ArtWorks (retail gallery), and several art galleries.
Finally, the state's large collection of colleges offers some of the nation's best art and design programs—including programs for fine artists. Just a few include the University of Texas system, Midwestern State University, Texas Christian University, and McMurry University. Degree programs for aspiring artists can be found all over the State of Texas, but most of the best schools for fine artists are located in small cities such as Odessa and Edinburg. Continue reading to learn more.
 
Texas Fine Arts Schools
Texas is home to 252 Title IV colleges and universities. Only California, New York, and Pennsylvania have a larger number of Title IVs. Like California and New York, Texas is home to a large collection of art and design schools that offer a variety of programs for artists of all kinds. Several of these schools offer defined fine arts degrees. All degree levels are available along with multiple options. Scroll through the list below to learn more about Texas's fine art schools and what they have to offer.
Edinburg
University of Texas-Pan American (UTPA) - Degrees Offered: B. F. A. Studio Art with Design, Graphic Design Focus
Nacogdoches
Stephen F. Austin State University - Degrees Offered: B.A., B. F. A. Fine Art, Art Studio with Design, Cinematography, Digital Media, Drawing, Photography; M. F. A. Art with Concentration in Digital Media
Odessa
University of Texas of the Permain Basin (UTPB) - Degrees Offered: B. F. A. Fine Art; B. F. A. Art with 2D Study Option; B.A./B. F. A Options Art Studio, Graphic Design, Film, Design
Wichita Falls
Midwestern State University - Degrees Offered: B. A., B. F. A. Art, Fine Art, Graphic Design; B. A. Mass Communication with Digital Media Concentration
More Texas Fine Art related programs to consider:  

Request info
Selected Campus Locations:
Selected Programs: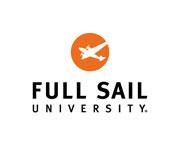 Request info
Selected Campus Locations:
Employment and Salary Trends for Texas Fine Artists
Texas is home to 106,350 salaried artists and designers. This figure has increased since 2002, when the state was home to 84,040 salaried artists and designers. The trend is nationwide. The U.S. is home to more than 1.7 million artists, up from around 1.5 million in 2002. Fine artists are a subgroup of "artists and designers," and overall, they fare just as well.
The U.S. was home to 10,280 fine artists in 2002. Today, the country is home to 11,830. Thousands of fine artists work independently, so the population is actually much higher. The Bureau does not offer solid figures for independent fine artists, but it does report that independent artists as a group average $82,870 per year.
In the state of Texas, 280 (salaried) fine artists work as illustrators, sculptors, photographers, and much more. While the population was 440 in 2002, salaries are up. In 2002, Texas-based fine artists averaged $37,420. Today, the average salary is $43,940. Across the nation, salaried fine artists average a mean salary of $53,400, up from $43,750 in 2002. Artists and designers as a whole average $53,850 (mean), up from $41,660 in 2002.
Fine artists work in a variety of fields—too many to list here. The following information will give you an idea of what to expect for just few popular fields for fine artists.
Art Director: Texas had a population of 1,260 art directors in 2002. Today, the state is home to 1,590. In 2002, Texas-based art directors averaged $63,020. Today, the average salary is $76,130.
Craft Artist: Texas was home to 240 salaried craft artists in 2006. Today, the population is around 300. Salaries are up from $24,380 in 2002 to $27,000 today.
Photographer: Texas was home to a whopping 3,970 salaried photographers in 2002. Although the state experienced a dip in the population of salaried photographers, the talent pool is still hefty at 3,820. In addition, salaries are on the rise. In 2002, Texas-based photographers averaged $23,870. Today, the average salary is $32,830.
Whether you decide to pursue a career as a painter or photographer, a number of Texas cities should be on your list of places to explore. Texas's top cities for fine artists include Arlington, Austin, Corpus Christi, Dallas, El Paso, Fort Worth, Houston, Plano, and San Antonio. Smaller cities such as Brazosport, Galveston, Marfa, and Odessa are also worth looking into.