Virginia is home to one of the largest populations of salaried artists in the U.S. Nearly 50,000 salaried artists work at colleges and universities, art museums, galleries, creative agencies, production studios, and more. Besides access to choice employment opportunities, aspiring fine artists settle in Virginia because of its active art and culture scene and variety of respected art and design programs.
The country's 12th largest state is home to hundreds art museums and galleries, dozens of arts organizations, and a large number of art and design programs. First, The Old Dominion State is home to the 12 Historic Squares of High Street-Art Galleries (Portsmouth), the Academy of Fine Arts (Lynchburg), and the famous Museum of Contemporary Art (MOCA) of Virginia Beach. Other art venues include the Virginia Museum of Fine Arts (Richmond), Chrysler Museum of Art (Norfolk), and The Fralin Museum of Art in Charlottesville.
The Virginia Film Office in Richmond is a major resource for the many films and other productions that come to town, and art lovers and artists-in-training alike appreciate the many  unique art and culture centers the state offers. The Richard J. Ernst Community Cultural Center (Annandale), George Mason University Center for the Arts (Fairfax), and Vienna's Wolf Trap National Park for the Performing Arts (the country's only National Park for the Performing Arts) are just a few.
The State of Virginia is home to some of the oldest colleges and universities in the nation. In fact, The College of William and Mary (est. 1693) is the second oldest college in the U.S. Harvard is the oldest, and Yale is the third oldest. Other historic Virginia universities include Virginia Commonwealth University School of Design (est. 1838) and Virginia Polytechnic Institute and State University-Virginia Tech (est. 1872). Virginia's oldest academic institutions are just a few of the top schools for artists and designers. Continue reading to find out which Virginia schools offer the best fine art programs.
Virginia Fine Arts Schools
Virginia is home to 129 Title IV colleges and universities. This means, the state has country's tenth largest collection of Title IVs. A large number of the state's Title IVs offer outstanding art and design programs—including programs for aspiring fine artists.
Scroll through the list below to learn more about Virginia's fine art schools and what they have to offer.
Hampton
Hampton University - Degrees Offered: B. A. Fine Art, Art with Emphasis in Graphic Design; Certificate in Film Studies
Norfolk
Old Dominion University - Degrees Offered: B.A. Art; B. F. A. Art with Concentration in Graphic Design; Minor Film and Video
More Virginia Fine Art related programs to consider:  

Request info
Selected Campus Locations:
Selected Programs: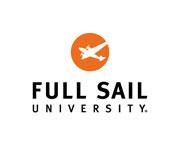 Request info
Selected Campus Locations:
Employment and Salary Trends for Virginia Fine Artists
Virginia is home to 49,990 salaried artists and designers, up from 40,780 in 2002. They average $56,940 per year, up from $42,310 in 2002. Fine artists are part of this group, as well as animators, craft artists, photographers, graphic designers, and many others. Salary and employment figures for just a few artists in this group are as follows:
Fine Artist: Virginia was home to 220 salaried fine artists in 2002. They averaged $39,810. Today, the state is home to 290, and they average $34,030 per year. The state is home to 70 salaried craft artists averaging $26,340 per year. 
Art Director: Virginia is home to 560 salaried art directors, up from 400 in 2002. They average $85,950 per year, up from $64,490 in 2002.
Graphic Designer: Virginia had a population of 3,550 salaried graphic designers in 2002. Today, the state is home to 5,280. Salaries are on the rise as well. In 2002, West Virginia-based graphic designers averaged $38,430. Today, the average salary is $53,950.
Multimedia Artists & Animators:  Virginia was home to 710 salaried multimedia artists & animators in 2002. Today, the state is home to 470. Salaries are up from $44,230 in 2002 to $57,990 today. It is important to keep in mind that many companies and studios prefer to hire independent contractors rather than hire in-house staff. The Bureau does not report employment figures for independent workers. This means, the State of Virginia is likely home to hundreds of independent workers with varying salaries.
Photographers:  Virginia was home to 1,460 salaried photographers in 2002. They averaged $25,230. Today, the state is home to 1,200 salaried photographers averaging $38,710. Independent photographers dominate the field. According to the Bureau of Labor Statistics, "more companies contract with freelancers rather than hire their own photographers."
Fine artists may find a variety of opportunities across the state, but many of the best opportunities can be found in Virginia Beach—the state's largest city and Norfolk (second largest). Other large cities to consider include Chesapeake, Arlington, and Richmond. Although smaller than the state's five largest cities, several other principal cities may offer opportunities as well. They include Newport News, Alexandria, Hampton, Roanoke, and Portsmouth.