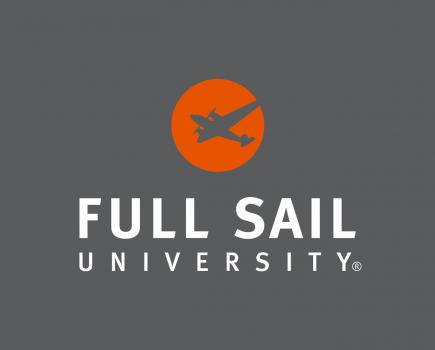 Jack Norman, Course Director for the Full Sail University Cybersecurity Bachelor Completion degree program, highlights the cybersecurity degree program
Now more than ever, companies are recognizing the need for cybersecurity as an essential part of their business. In recent years, and maybe even more so as a result of the pandemic, the relevance of cybersecurity has gained mainstream prominence as technology's role in connectivity increases.
In June of 2020, Full Sail University officially launched its Cybersecurity Bachelor of Science Completion degree program. The degree program is designed to cater to the rapidly evolving cybersecurity industry, and offers a campus and online option to all of its students. Students with an existing Information Technology-related degree that want to specialize in cybersecurity may be eligible to receive credit for prior coursework.
Full Sail's Cybersecurity degree program was created because the university noticed students' piqued interest in the career field, so they designed a degree program that allows students to explore security planning, while learning how to identify threats, respond to incidents, and protect information assets. Throughout the article, we will touch on the key attributes of the degree program that make it perfect for a student who wants to enter into the field with hands-on experience and not just theoretical knowledge.
Real World Career Preparation
At Full Sail, students are career focused, and those in the undergraduate Cybersecurity degree program are no different. Every student who goes through the program is encouraged to earn several professional certifications, through free voucher programs. Some of these certifications include CompTIA's Security+ and Cybersecurity Analyst (CySA+).
Our students instill confidence in employers because these certifications ensure that candidates entering into entry-level positions have a basic understanding of the skills they are looking for in a certain professional role. Many times, managers supply hiring professionals with certifications of interest or that may be required, rather than a laundry list of qualifications and skillsets, so having the certifications in the field helps job candidates get through hiring algorithms and noticed by employers.
Coursework
Students learn through hands-on project-based courses using the same software tools as industry security professionals. During the Cybersecurity undergraduate degree program at Full Sail, students' knowledge arsenals are strengthened with courses that teach them to defend against cybercrime and protect data, while they also acquire the necessary skills to thrive in the business world and in tech culture.
The degree program starts by educating the student about the fundamentals of technology and the industry of information technology, and then it takes a deeper dive into the specifics needed to build a successful career in cybersecurity.
Accelerated Degree Program
Full Sail's approach to education is significantly different than a traditional four-year college. All of the degree programs offered at the university are accelerated to allow students to enter into the industry they are passionate about sooner.
The Cybersecurity degree program specifically can be completed in as little as 20 months if done on campus or 29 months if enrolled online. Students with prior coursework may be able to complete sooner.
Educators
The faculty at Full Sail are industry experts with years of experience in the fields in which they are teaching. The university has experts across various industries impacted by cybersecurity. Prominent examples of these industries include those involving healthcare, the military and hospitality.
Most of the faculty still actively work in the industry and hold prominent industry certifications. Because of this, students learn from the recent, relevant, real-world examples our educators bring to the classroom.
Resources
Full Sail's Career Development department equips students with the tools they need to take charge of their career goals during their education and even after graduation. Hiring and networking events are hosted throughout the year. Despite the shift to exclusively virtual hiring and networking opportunities for students during the pandemic, the Career Development department ramped up efforts to keep students engaged and on track to achieve their career aspirations.
Even when students graduate, they still have access to the support and resources of the university. The education the Cybersecurity bachelor's degree program students receive at Full Sail prepares them to excel on the job and stand out in a hiring pool.
Full Sail's Cybersecurity Bachelor of Science Completion degree program provides a project-based learning environment where students are encouraged to explore and gain real world experience that will translate into the skillsets they bring from the classroom into their careers. As the need for skilled cybersecurity professionals continues to grow, we look forward to watching as our graduates positively impact this vital and dynamic career field.