What does a Forensic Animator do? Where does a Forensic Animator work? ACR takes a look:
About Forensic Animators
Forensic animation is one of the most unique specializations in the animation industry. Instead of creating animation for video games, films, and cartoons, professional forensic animators recreate crime scenes or accidents to help investigators produce evidence and solve crimes. In addition to a background in animation, many forensic animators have a legal or criminal justice background. 
Forensic Animator Jobs
Forensic animators use full-motion computer graphics to recreate events such as accidents, assaults, robberies, and other crimes. They create 3D terrains, model CG environments using advanced techniques for lighting, photo matching, and rendering; animate characters, composite animations, capture video, use video tracking and matching techniques, develop DVDs of final animations, design graphics and court exhibits, and use photogrammetry.
Forensic animators must first collaborate with eyewitnesses, police officers, forensic experts, and others to create a series of fixed video images to use for creating an animated rendition of any given event. Forensic animators may use a number of software programs to create animated renditions including Adobe Illustrator, 3DS Max, AutoCAD, Photoshop, Adobe Flash Professional CC, After Effects, Adobe Premiere, Anark Core, and Eos Systems PhotoModeler.
Forensic animators work for law enforcement agencies, investigative firms, attorneys, government agencies, and science and medical labs. Many are self-employed and work for multiple agencies.
Animation Schools to Consider: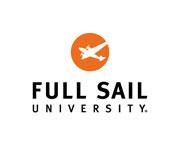 Request info
Selected Campus Locations:
Top 50 Nationally for Animation (#27) - 2019
Top 50 Nationally for Game Design (#24) - 2019
Top 10 in Florida for Graphic Design (#4) - 2019

Request info
Selected Campus Locations:
Top 50 Nationally for Animation (#21) - 2019
Top 50 Nationally for Game Design (#28) - 2019
Top 40 Nationally for Illustration (#40) - 2019
Forensic Animator Salaries
According to multiple job websites, forensic animators just starting out may earn anywhere from $14 to $25 an hour for small to mid-sized projects. Advanced forensic animators typically charge no less than $100 an hour, with an average of $125 to $180 an hour.
Becoming a Forensic Animator
A bachelor's degree is the minimum education requirement for forensic animator positions, but many employers prefer a master's degree plus two or more years' experience in a professional environment. Common degree paths include animation, illustration or computer animation OR animation + criminal justice, illustration + criminal justice, or computer animation + criminal justice. Exceptional 3D modeling, animation, and programming skills are essential as well as a background in math and physics. 
Job Trends for Forensic Animators
Over the years, forensic animation has gained popularity and acceptance in courtrooms across the country. Police agencies, government agencies, investigative services, and even news programs are now looking to forensic animators for help recreating scenes for investigative and dramatic purposes. The Bureau of Labor Statistics does not report specific employment growth information for forensic animators. However, animators and multimedia artists will see a six percent increase in employment growth through 2022.
Awesome Animation Fact: Pixar's Toy Story (1995) was the world's first computer animated feature-length film. It became the highest grossing film of 1995 making $192 million domestically and $362 million worldwide. -Pixar