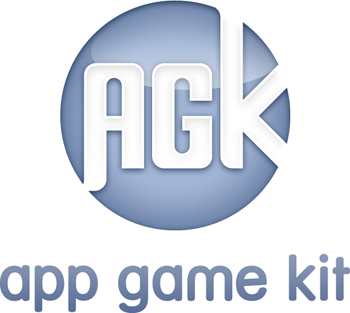 Out of all the game development programming languages I've talked about in the past, Dark Basic has always been my favorite. I'm more of an artist than a coder, and Dark Basic Professional is the perfect program for someone who just wants to combine all of their 2D and 3D content in a quick and easy playable format. This month I had the great opportunity to talk to Richard Vanner – the Co-Founder of The Game Creators – about the current and future plans for their Dark Basic software. Richard was nice enough to also reveal many details about TGC's newest product; artists and coders alike will digitally drool over App Game Kit once they give it a try.
Also, be sure to seriously consider the insanely generous TGC Winter Fire Sale that Richard Vanner mentions at the end of the interview. It's a bundle that includes fifteen different pieces of game development software for just twenty dollars total! For once, Valve won't have the best gamer holiday sale this year. However, it's limited to just 1,000 sales, so act quick!
Tell us a little bit about your company's studio(s). Where are you located at? How many employees? What else should our readers know about the people who are responsible for the software they use?
We are a small independent business based in the North West of the United Kingdom. There are five full time staff who are involved in the coding of our products and one part time staff member who manages the order processing. We also hire freelance artists and musicians when we require additional help in these areas.
We have been in business since 1999 and our main focus is on game making tools. We first found success with our Dark Basic range of products and have since developed many different tools for varying levels of developers. We always aim to make the game making process as painless as possible.
What do you think is a current trend in your target market's industry? How did the most recent version of your software try to focus on this?
The growth of mobile devices has been the main trend for the past 2-3 years. With a multitude of diverse devices all running different operating systems, it's become a more complex world for developers. We recognized this fragmentation issue and after many meetings and ideas we decided to develop the App Game Kit which is a write once, deploy everywhere technology. AGK launched in September this year and is already supporting Windows, Mac, iOS, Samsung Bada and MeeGo. Internally we also have a beta version of Android for AGK.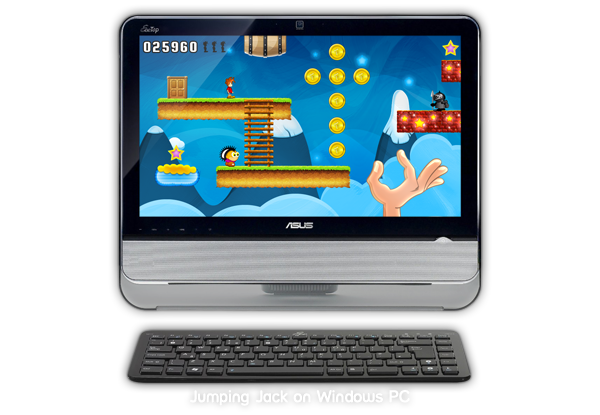 What do you think is the most underrated aspect of your program?
Products like Dark Basic and App Game Kit can be seen as only for programmers. But if you take a closer look you will see that the commands are very powerful and can be picked up very easily by new users who may not feel they can code. I know many artists have used Dark Basic to prototype their ideas and see their 3D models in action (rather than waiting for a programmer to be free to do that for them).
What do you foresee as the future demands of the market? What's the next big thing?
Mobile devices including phone, tablets and ultra-thin netbooks will continue to be released and they will become more powerful and more affordable. Within all of these the CPUs will become more multi-core based and they will use less energy without affecting performance.  Devices will be increasingly connected to the net social networks will be the main hub where users do a lot of their daily activity.
How does your studio plan on adapting to the future? What features and improvements should users look forward to in your product's next version, and is there a target release date yet?
Supporting the key platforms for AGK is a key goal for us (Windows, Apple, Android, Windows Mobile, BlackBerry and any others that gain significant market share). We are also starting to look at the multi-core issue that will surely become a major issue as chips start to appear with maybe 16, 32 or even 64 CPU cores! So our technology will need to make parallel programming as easy as possible.
When was the most recent version released? Roughly how many people across the world have purchased or licensed your product, and which countries account for most of the sales?
AGK has only just been released and so the user base is still young and it's our avid community members who love our products who have made the first purchases. They seem very pleased with the quality and performance of AGK and we are working with them to tweak the product. With previous tools like Dark Basic and The 3D Gamemaker we have sold many thousands of copies over the past decade but these technologies are growing old and creaky. AGK is the new kid on the TGC block and it's built to be future proof.
Do any schools or online sites offer classes or training for your software?
Yes we have many schools using Dark Basic Pro, FPS Creator and The 3D Gamemaker. They find our tools are easy to teach and the students are able to quickly get results and feel like they have achieved something with a term.
What companies have used this software professionally in the past few years?
Amazingly an AGK user has already created two apps and sold them on the Apple App Store. One of his apps has made him more money than he has made in the past year! From the Dark Basic Professional side one of the most successful developers has been StarWraith 3D Games LLC.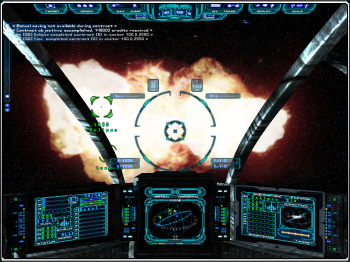 What section of your online community should beginners check out first? What section will veterans get the most out of?
Our community is our best asset! They love making games and sharing their experiences. Newcomers will find it a great place to learn and find friends.  We have a Newcomers thread section in the forum and then we have more in-depth areas for programmers and artists. The forums can be found here.
What advice would you give to aspiring coders?
Start with something very simple like moving a sprite around the screen using the keyboard controls. Once you have that working make the sprite shoot a bullet, then add an enemy to shoot at. Each achievement will lead you to the next step. Don't worry about making mistakes, you'll make a lot and learn each time. Start with the trial version of AGK.
Which achievement is your company the most proud of accomplishing?
I think it has to be AGK! We put everything into the development, avoiding the mistakes from the past to make the first foundation of a technology that will grow and develop for months and years to come. The release went very smoothly and the reception has been brilliant.
Are there currently any sales deals available for any of your products?
Check out our very special The Game Creators Winter Fire Sale!