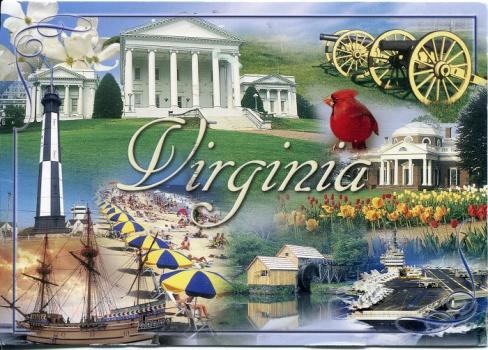 Virginia Schools with Game Design Programs

| School | City |
| --- | --- |
| Virginia Polytechnic Institute and State University | Blacksburg |
| George Mason University | Fairfax |
| Marymount University | Arlington |
The worldwide video game industry rakes in billions of dollars each year. One of the fastest growing areas in the industry, however, is digital games. Sales and profits in the digital games arena have skyrocketed, and this often makes up for lagging sales of console video games. According to numerous reports, even when sales of video games (and accompanying hardware accessories) are down, the sale of games that are purely digital help keep the industry on top. The following are some other interesting game facts to chew on: 
Around 67 percent of U.S. households play video games
The average gamer is 34 years old
The most frequent game purchaser is often around 39
Around two out of every five players are female
In 2010, 49 percent of gamers were 18-49 years of age; twenty-six percent were over 50
The industry has changed considerably since the days of Atari (1972), and so have the artists working behind the scenes. Not only are they extremely talented and possess superior technical skills, they also know the market and how to market. This is where todays sophisticated game design & development training programs come in.
Because game design is so popular, degree programs can be found at many traditional colleges and universities, art and design schools, technical schools, and more. In addition to the usual suspects, such as design of virtual game environments and 3D modeling and animation, curriculums cover the business and marketing side of the gaming industry. Courses may include consumer behavior, integrated marketing communications, digital commerce and eBusiness, and entrepreneurship. Courses such as these can help prepare students for top-level positions within major design and development studios, software developer or to start their own business.
The state of Virginia is home to well over a dozen schools that offer excellent programs for artists and designers. Several offer top-rated programs for aspiring game designers & developers. While art and design programs can be expensive, Virginia's best schools for game designers & developers have Title IV status. This means, they are eligible for federal financial aid programs, which makes them more accessible to students with financial need.
Virginia Game Design & Development Schools
The State of Virginia is home to 129 Title IV schools. Just a few of the state's top schools include Virginia Tech, Virginia Intermont College, Marymount University, Hampton University and George Mason University, which hosts the only U.S. Serious Game Institute (VSGI), in partnership with the University of Coventry U.K.
Continue reading to find out which Virginia schools offer the best game design & development school programs and where to find them.
Arlington
Marymount University - Degrees Offered: BS Information Technology with Specialization in Interactive Media
Fairfax
George Mason University - Degrees Offered: BFA Computer Game Design, MA Computer Game Design, Minor Game Design, Minor Sport and Computer Game Design
Blacksburg
Virginia Polytechnic Institute and State University (Virginia Tech) - Degrees Offered: BS Computer Science with Media/Creative Computing Track; MS Computer Science with Media/Creative Computing Track. This track is intended for students wishing to prepare for entry-level positions in game engineering, animation programming, and media technology or graduate studies in those areas as well as research in entertainment uses of computing and HCI. Built upon the proposed HCI track, this track is an alternative to a graphics track for students excited by applications of computing in entertainment.
Virginia Tech is also home to the Virginia Tech Gaming Project—Virginia Tech's Premier Game Development Organization. According to the official VTGP website, the project is the largest video game development group and one of the largest organizers of LAN parties on the Virginia Tech campus.
More Virginia Game Design & Development related programs to consider:  
Virginia Game Design & Development Schools – Other Options
Students interested in taking courses or earning a certificate might consider Virginia's Community Colleges (VCCS). Game design & development courses/and or programs are offered at the following VCCS campuses: Danville Community College, Lord Fairfax Community College, New River Community College, Patrick Henry Community College, Paul D. Camp Community College, and Southside Virginia Community College.
Employment and Salary Trends for Virginia Game Designers & Developers
The gaming industry is expected to generate $91.5 billion worldwide in 2015 and $107 billion worldwide in 2017, according to the Global Games Market Report. With hundreds of thousands of game designers and developers at work and billions in revenue, the U.S. gaming market is the largest in the world. The population increase of gamers and game designers is expected to continue, with the number of designers increasing anywhere from three to six percent, according to some reports. Others predict an even higher increase.
Game designers and developers are talented artists and skilled software developers. However, Bureau of Labor Statistics (BLS) figures for software developers will give aspiring game designers a better idea of what to expect in the areas of employment and salaries. According to the Bureau, the U.S. is home to more than 1 million software developers, averaging $90,060 to $99,000 per year. The lowest 10 percent earn less than $55,190, and the top 10 percent earn more than $138,880.
Several other sources offer salary information for game designers and developers. According to Gamasutra's latest Game Developer Salary Survey (2014), game developers nationwide averaged $83,060 in 2013. Virginia is home to around 63,150 salaried software developers averaging anywhere from $104,170 to $109,240 per year.
Virginia is also home to a large number of studios, creative agencies, and more that routinely hire promising new game designers. Just a few include:
City State Entertainment, Fairfax
Dynamic Animation Systems, Fairfax
Janus Research Group, Quantico
SouthPeak Games, Richmond
Stimulus Advertising, Digital Media, Lynchburg
Studio Kinate, Fairfax
While it is possible to find employment opportunities in less popular cities, many of the best opportunities can be found in principal cities such as Virginia Beach, Norfolk, Chesapeake, Arlington, Richmond, Newport News, and Alexandria.
Awesome Animation Fact: Computer Graphics Imagery (CGI) as defined is the utilization of computer graphics particularly 3D graphics to attain special effects in films. Its early use started in 1973 with a technothriller film "Westworld," written and directed by Michael Crichton. -Knoji