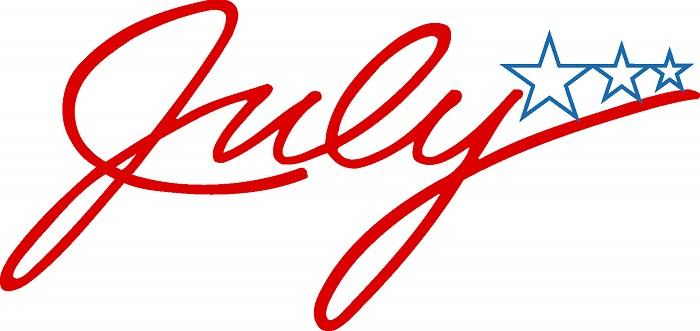 It's official. Summer is here and with it comes some exciting news about game industry. First, there are now more than two billion video game players worldwide, with more than 150 million Americans playing games on a regular basis alone. And get this—the global video game market is expected to exceed a staggering $118 billion in total revenue by 2019, with China and the U.S. leading the way. In fact, the video game industry is one of America's fastest-growing economic sectors, providing thousands of high-paying jobs to Americans and generating billions of dollars in revenue for communities across the nation.
What we're trying to say is gaming is big business, so game companies are constantly on the lookout for exceptional artists, designers, developers, and programmers.
Colleges and universities across the U.S. have responded to the high demand for top talent by developing new game design programs or expanding existing ones designed to help students gain the skills they need to keep up with an industry famous for evolving almost daily. Several schools have recently jumped into the game and some promise that their "forward-thinking" degree programs will help develop the "next generation of game designers who will lead and transform the field with new ideas that span multiple platforms and environments." Keep reading to find out which school made this promise.
We are pleased to report that the following schools have recently launched several new game design programs or enhanced an existing program: Pratt Institute, Montgomery College, and Rochester Institute of Technology. 

Pratt Institute - Brooklyn and Manhattan, New York
Pratt Institute's Office of Communications and Marketing has announced that the school's Associate Degree Programs in the School of Art will launch a two-year Associate of Occupational Studies (AOS) degree in Game Design and Interactive Media (GDIM) starting in fall 2017. The "forward-thinking" AOS program "will provide students with the key skills and knowledge needed to meet the burgeoning demand in the field for creative professionals who are fluent across the entire landscape of digital and analog game design," says the Office.
The curriculum, which specializes in gaming from an "artistic standpoint," will cover game design, production, artistry, interactivity, prototyping, and programming. The program, which is multidisciplinary in nature, will also stress "software and production skills that have applications in the game design industry and the medical, web, therapeutic, and architectural industries as well as in education." The program requires 67 credit hours and it may be completed in just four semesters.
Founded in 1887, Pratt Institute is one of the world's leading colleges of art, design, and architecture. The school, which serves nearly 4,700 students, offers 22 undergraduate degree programs and 27 graduate degree programs through six schools. Pratt is a charter member of the National Association of Schools of Art and Design (NASAD) and all programs in the School of Design and in the School of Art are accredited by NASAD. The Institute as a whole is accredited by the Middle States Commission on Higher Education (MSCHE). 

Montgomery College - Rockville, Maryland
Montgomery College has announced that it has launched several new degree and certificate programs for game designers. Students can now enroll in either an Associate of Applied Science (AAS) or a Certificate in Computer Gaming & Simulation. The AAS degree replaces the Associate of Art (AA) degree. The certificate program is similar to the new AAS degree, but without many of the general education classes. However, students can graduate with both the certificate and the degree.
New courses include TECH 190 + CMSC 140, TECH 295, and Tech 125. TECH 190 + CMSC 140 is a new learning community class where students will learn introductory programming and game development at the same time. TECH 295 is a new class in analog game design (board games, card games, tabletop games, etc.) and the new TECH 125 will allow students gain more experience with character and story based animation.
Montgomery has also announced that it has undergone "a full academic reorganization to improve its programs." So far, MC's Web and Gaming (TECH) programs have moved to the Media Arts & Technologies department, Computer Science (CMSC) has moved to the Engineering department, and Microsoft Office (CMAP) moved to the Business department.
MC has an open enrollment policy, so students are guaranteed admission. However, the Computer Gaming & Simulation programs will be competitive, so students should plan on bringing their 'A' Game.
Montgomery College is Maryland's "premier" community college. The school held its first classes on September 16, 1946, with a student body of just 186. Today, MC is a multi-campus institution that serves nearly 60,000 students a year, through credit and noncredit programs in more than 100 areas of study. Montgomery College is accredited by the Middle States Association of Colleges and Secondary Schools (MSA).

Rochester Institute of Technology - Rochester, New York
The School of Interactive Games and Media at Rochester Institute of Technology's (RIT) B. Golisano College of Computing & Information Sciences launched a Video Game Design XSeries program with edX last fall. The collaboration with edX (the leading nonprofit online learning destination founded by Harvard and MIT) is in full swing, and the final two offerings in the series will take place this summer. Enrollment for the next series is already underway.
The series consists of five 5-week modules that cover game design history, game design, game asset creation and process, teamwork and collaboration, and game play programming. Though the series is a non-credit program, RIT says, "the XSeries is a group of modules that add up to a rich understanding of an area of study. Once you pass the entire series, you will receive a personalized XSeries certificate that shows you put in the work and understand the material."
The final two courses in the series will begin July 24, 2017 and September 11, 2017. Course titles are as follows: Video Game Design: Teamwork & Collaboration (July 24) and Gameplay Programming for Video Game Designers (Sept. 11). Note that the RIT XSeries is made possible with help from RIT's Innovative Learning Institute and graduates of RIT's top-ranked game design and development program are routinely recruited by some of the industry's top employers. Just a few include Amazon Games, Apple, Blizzard Entertainment, EA Games, Epic Games, Google, Microsoft, Rockstar Games, Sony Interactive Entertainment, and Walt Disney Interactive.
Founded in 1829, Rochester Institute of Technology serves nearly 18,700 students from all 50 states and more than 100 countries. Made up of nine colleges that emphasize career education and experiential learning, the school offers more than 250 programs leading to a PhD,  M.Arch, MBA, ME, MFA, MS, and master of science for teachers (MST), BFA, BS, AS, AOS, and AAS. Rochester Institute of Technology is accredited by the Middle States Commission on Higher Education (MSCHE).