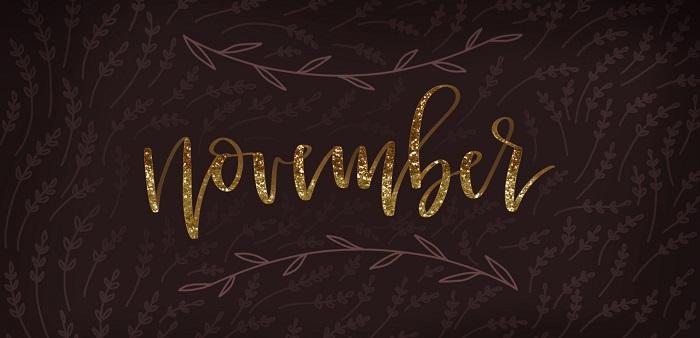 The good news about game design programs in the U.S. just keeps coming, so we are excited to announce the latest developments. First, making the biggest headlines for the Fall 2017 is Bellevue University, which launched a truly unique program that combines varsity sports and video games. And then there's Rochester Institute of Technology (RIT) which, on Halloween, will celebrate the one-year anniversary of an exciting games education partnership with Harvard and MIT's edX.
Finally, American University's Master of Arts (MA) in Game Design is making some headlines of its own by marking the end of its third year in existence. The school also managed to accomplish the impossible in its very first year: becoming one of the youngest programs on the planet to rank among the top 25 master's game design programs in the world. Pretty exciting  stuff right? We know, so here you go.

Bellevue University – Bellevue, Nebraska
Bellevue University Athletics has launched eSports as a new varsity intercollegiate sport. With the launch, the school will become one of the few universities in the world to offer athletic scholarships for eSports competitors. Teams will initially compete in the League of Legends online gaming platform. eSports will match up teams of competitors representing other colleges in online competition. The Bellevue University Bruins will be a member of the Collegiate Starleague and the National Association of Collegiate eSports.
"I am very excited to be on the ground floor of a new chapter of collegiate competition," said BU Athletic Director Ed Lehotak. "It is always exciting to be able to say you're among the first to offer and fund a new athletic opportunity and incorporate many new student-athletes into our athletic department. The program, coaching staff, and student-athletes will have full access to everything our department has to offer and will receive our unwavering support."
eSports Head Coach Alex Rogers says that he's "excited" to be a part of this "amazing opportunity" at Bellevue University. "Our first title, League of Legends, is the most popular game in the world. Millions of people play and watch the game internationally, oftentimes at large tournaments, which are held in well-known venues such as the Staples Center and Madison Square Garden. These events sell out each time they are held." 
The university is in the process of designing and constructing a competition venue within the current athletics department's facility—the Gordon Lozier Athletic Center. "The venue," the school says, "will consist of high-end gaming computers, mice, headsets, consoles and gaming chairs."
Founded in 1966, Bellevue University serves nearly 9,000 students annually at campus locations in four states and everywhere online. The school offers over 80 degrees across four colleges, in high growth fields as well as certificates for career advancement. Bellevue University is accredited by the Higher Learning Commission (HLC).

Rochester Institute of Technology – Rochester, New York
Rochester Institute of Technology launched a Video Game Design XSeries Program with edX last Fall, with the first offerings beginning October 31, 2016. Taught by faculty in RIT's School of Interactive Games and Media, the XSeries teaches students "about the skills they would need" to become "successful" video game designers and "explore what job opportunities they could pursue in the industry," says RIT. Students learn "how game history influences design, how designers and programmers think, the various roles within the video game design discipline and how all the pieces come together."
Five, five-week offerings are now available and include Video Game Design History, Video Game Design and Balance, Video Game Asset Creation and Process, Video Game Design: Teamwork & Collaboration, and Gameplay Programming for Video Game Designers.
"Within each offering," says RIT, students have access to "several videos from the instructors each week, readings, discussion boards with other participants and multiple-choice quizzes." The Series (in partnership with edX—a leading nonprofit online learning destination founded by Harvard and MIT) covers everything from "how to create simple elements of running game code to how different industry roles collaborate to produce, market, and ship a video game." Each weekly unit takes about three hours to complete and students earn an XSeries Verified Certificate upon completion of the series. The qualification demonstrates "competency and knowledge in a specific field."
The top-ranked game design and development programs at RIT are housed within the School of Interactive Games and Media, in RIT's B. Thomas Golisano College of Computing and Information Sciences. The RIT XSeries is made possible with help from RIT's Innovative Learning Institute.
Founded in 1829, Rochester Institute of Technology is home to 18,632 students enrolled in more than 200 programs across more than 20 colleges and schools. The school is accredited by the Middle States Commission on Higher Education (MSCHE).

American University – Washington, D.C.
Just three short years ago, American University (AU) launched its Game Design Master's Program to prepare the next generation of computer and games enthusiasts for game design and development, play theory, and engagement strategies. In its first year in existence, the program ranked 21st in the world by The Princeton Review. "For a program that is less than one year old," said Game Lab director Lindsay Grace, "this is a major recognition and an affirmation of what we are doing here."
The program highlights a curriculum that goes beyond traditional game design and development skills by teaching students to tailor play design to meet specific goals in player impact. The program also features a mandatory internship with the AU Game Lab Studio that provides the opportunity to build a professional portfolio by working on real world projects for external clients.
The AU Game Lab has numerous accomplishments including Central participation in the White House Educational Game Jam, the launch of Launch of JoLT initiative in game design and disruptive media leadership, through a $250,000 Knight Foundation philanthropic grant, and collaboration with the Smithsonian American Art Museum for a pop-up arcade event, which attracted more than 4,000 visitors in a single day, to name a few.
Chartered in 1893, American University serves more than 13,000 students across eight schools and colleges. The school offers over 160 programs including bachelor's, master's and doctoral degrees. AU is accredited by the Middle States Association of Colleges and Secondary Schools (MSA) and is recognized by the University Senate of the United Methodist Church.