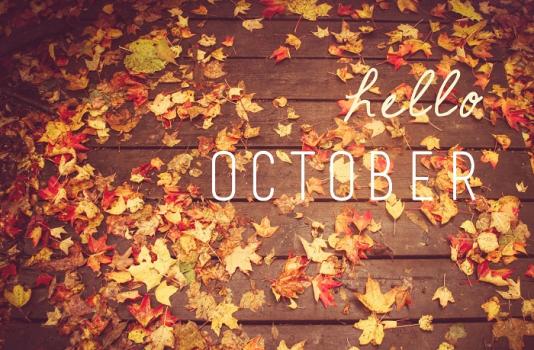 Though the fall semester has already begun, you can still start applying to programs for Fall 2018. Besides the new game design program's we've already told you about—Clemson's MFA in Digital Production Arts (DPA), Staffordshire University's BA in eSports, and EKU's Minor in Game Content Creation among them, we managed to find a few others that just might take you to "another level." We are happy to announce that Embry-Riddle Aeronautical University and Indiana University Bloomington (IU Bloomington) have launched several programs for aspiring game designers who aren't afraid to aim high. Enjoy!

Embry-Riddle Aeronautical University – Daytona Beach, Florida, Prescott, Arizona
Embry-Riddle Aeronautical University has launched a new Bachelor of Science (BS) in Simulation, Games and Animation that prepares graduates for high-demand careers in games, animation, and virtual reality (VR). Students in the program will learn to "design and build virtual worlds using mathematical algorithms and technologies underlying aviation simulators, computer aided design (CAD) systems, computer animation software, streaming video networks and computer games," says the school.
Offered at the Prescott, Arizona campus, this technical, multidisciplinary program highlights courses in mathematics, computer science, intelligence, physics, engineering, military science, and security management and business. Game Engine Lab, Interactive Media, Multiplayer Game Systems, and Artificial Intelligence are just a few key course topics. In addition to advanced game design and development coursework, students will work in computer labs where they will receive "extensive" hands-on training leading to proficiency in C#, C++, HTML5, JavaScript, Maya, Python, and Unity3D.
Graduates of this new program can expect to land positions at some of the world's top companies. Sony, Microsoft, Disney, Boeing, Oculus and the Department of Defense Modeling and Simulation Office are just a few. Though Embry-Riddle's BS in Simulation, Games and Animation is well underway, students can apply "today" for Fall 2018.
Founded in 1925, Embry-Riddle Aeronautical University is the world's largest and most prestigious aviation and Aerospace university. It is the first and only undergraduate Space Physics program in the nation, the first Unmanned and Autonomous Systems Engineering program in the U.S., and America's first College of Security and Intelligence. EB is also the first Spaceflight Operations program in the country.
With three campuses—Daytona Beach, Prescott and the Worldwide Campus, the school is also houses 31,000 students from all 50 states and 125 countries around the world. Students have access to more than 80 degree options at the associate, bachelor's, master's, and Ph.D. level.
Embry-Riddle is accredited by the Southern Association of Colleges and Schools Commission on Colleges (SACSCOC), the Engineering Accreditation Commission of ABET, the Aviation Accreditation Board International (AABI), and the Accreditation Council for Business Schools and Programs. The school is also certified by the Federal Aviation Administration (FAA).  

Indiana University Bloomington – Bloomington, Indiana
Indiana University Bloomington (IU Bloomington) is set to launch a brand new honors program in 2018. Just sixteen students will be selected to "earn a general honors notation, take advanced classes, travel globally and work with a faculty mentor," says the school. This very first class of Media Scholars will be enrolling with the intent to earn a Bachelor of Arts in Media (BA Media) or a Bachelor of Science in Game Design (BS Game Design). Students in this exclusive media program will take honors courses in The Media School, engage with media professionals, and receive subsidies for international travel courses.
Media Scholars will also "have the chance to travel to New York while visiting media organizations and networking with alumni." Students participating in professional summer internships will have the opportunity to travel to Los Angeles or London.
The BS in Game Design highlights subject areas such as Game Art, Game Sound, Game Programming, Game Design, and Game Management, Advertising and Public Relations. Study abroad courses such as Game Development: Programming and Practice, Rhetoric of Gaming, and Game Development Lab are also on the menu as well as access to Human Computer Interaction (HCI) courses in the School of Informatics and Computing. Options include Interaction Design and Multimedia Arts and Technology.
BA Media students may choose from seven concentrations including Interactive and Digital Media, Cinema and Media Arts — Studies and Production, Media Advertising, Media Management, Industry, and Policy, Media Science, Media Technologies and Cultures, and Sports Media. The best concentration for aspiring game designers is Interactive and Digital Media. Sample course options Game Art and Sound, Game Production, Visual Storytelling, Program Graphics and Animation, Graphic Design, Scriptwriting, and Information Infrastructure. Note that some courses may be taken as electives.
To become a Media Scholar, you must apply to IU by November 1, 2017 as a Media or Game Design major. Students whose applications meet the minimum criteria will be invited to apply to the program using IU's Selective Scholarship Application.
Founded in 1820, Indiana University Bloomington is the flagship campus of IU's eight campuses. The school offers more than 550 academic programs and over 200 undergraduate majors, and it houses 200+ research centers and institutes. Of the systems nearly 115,000 students, close to 50,000 are enrolled at the Bloomington campus and over 2,600 study overseas each year. Students come from all 50 states and 150 countries.
IU Bloomington is accredited by the Higher Learning Commission (HLC) and is a member of the North Central Association (NCA).