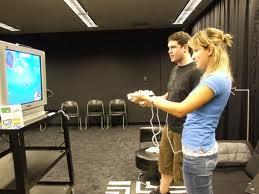 What Does Game Production and Management Mean?
Game production and management is the process of analyzing and producing games including computer games, console games, arcade games, mobile games, and handheld video games. In addition to analyzing games, professionals in this field manage production teams through all phases from concept to creation to the finished product. Once the product is finished, production and game management professionals play an important role in marketing the product by developing materials to help promote it.
Coursework for Game Production and Management Programs
Game production and management programs are typically offered at the master's level. A typical Master of Science (M.S.) in game production and management requires successful completion a combination of program courses and university cores. University cores may include Research Methods in Technology, Thesis I-III, and Continuing Thesis. Program courses may include Game Production and Documentation, Project Management, Game Marketing and Advertising, Critical Game Studies, Serious Games and Instructional Design, The Business of Gaming, Seminar in Game Production, and Game Project. Please note that course titles and requirements may vary slightly from school to school, but overall, game production and management degree programs offer the same training and outcomes. 
What Can I do with a Degree in Game Production and Management?
Most game production and management graduates work in the gaming industry or education. Just a few job titles include art director, programmer, program management support, programming manager, producer, associate producer, network game programming manager, game designer, game developer, and game instructor.