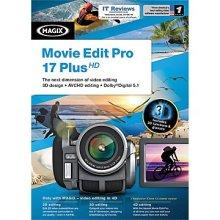 In this age of blockbuster animation and unreal CGI, it's easy to overlook the small and midsize studios creating some of the best animation this side of your high def TV. If said studios happen to produce programming for kids, the second fiddle status is all but given… unless Toronto-based Brandon James Scott and Guru Studio has anything to say about it.
Scott is the creator and production designer of one of Guru's award-winning, internationally-aired hit preschool series, Justin Time. Developing his character and idea for the show while still an undergrad at Sheridan College, Scott embarked on his career at Guru as a young designer and thought his idea would go on the backburner. Things changed when the studio solicited in-house original content ideas and his pitch of his old character was selected.
The colorful series whisks viewers along on the entertaining make-believe adventures of its protagonist, earning Emmy and Annie Award nominations, and a Canadian Screen Award and Rockie Award in the process. It's also garnered the sort of rabid fan devotion that any parent of a preschool aged kid could write a book about.
Now serving as Art Director for Guru Studio, Scott gets to roll up his sleeves in a role that encompasses a range of responsibilities, abilities and perspicacity. He works from ideation through to production and fuels it all by the many creative outlets he's honed throughout his life including illustrating and writing children's books. For our latest Q&A, we were delighted to spend some time getting to know Brandon James Scott, asking him our questions, and enjoying his insight. We hope you enjoy!
ACR: Brandon, when did you become interested in animation and illustration, and at what point did you decide to pursue animation as a career?
Brandon James Scott: Telling a story through pictures is what I always did as a kid. Like others you've interviewed, I drew a lot growing up. I made my own comics, created my own characters, and put them through adventures. I also watched a ton of movies.
Animation seemed like a thing to study because I loved movies and I loved to draw. But I must say, I was never completely into animating and being an animator, and I almost went into an illustration-based program after high school. For me, it was (about) storytelling and drawing. I wanted to do that and find a way to make a living at it.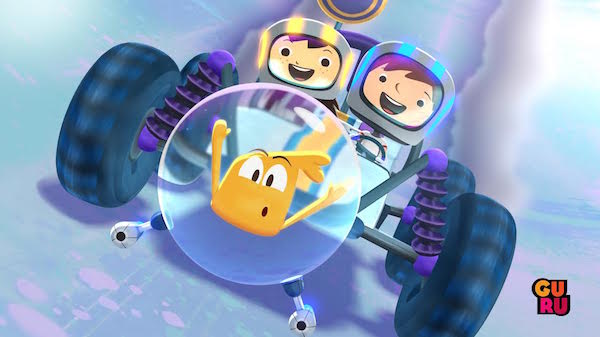 ACR:  You ended up studying in Sheridan College's prestigious animation program. Your thesis film there, Cruel Fauna, is a visually clean and delightful short… I can see the seeds of Justin Time. Did you experiment with different styles?
BJS:  I absolutely experimented and continue to now. My student film reflected a cut-out style of animation and a very clean graphic visual style that I was really into at the time. I also didn't like animating, so I chose a style where I could focus more on design and keep the animation really limited! I pitched Justin Time only 6 months out of school, and the original pitch material (and even some very very early animation tests I did) looked a lot like that student film because that was where my head was at then.
My personal style continues to evolve, and my own work now looks nothing like that stuff. Lately, I've been really into messy ink and watercolour illustrations- very gestural and loose. In a way, it's almost a direct opposite to what I was making out of school. Part of that is just an itch to try new things, and part of it is how I work as a professional. As a senior art director for Guru, I've been responsible for developing the early visuals on a lot of the work we've done over the last several years. Our studio doesn't have a house style - each show is unique and looks unique. So being adaptable and exploring new ideas and visual styles is literally in my job description! Naturally, my personal work has taken on that mentality as well.
What I think is consistent is voice, and I think (or hope) that my voice shows in a lot of the work I make. Adventure, imagination, simplicity, humour (playful but dry), and an overall sense of levity are some of the things I personally value. I think they find their way into a lot of my work- no matter what it looks like.
ACR: Let's talk about your very popular TV series, Justin Time. Are there unique elements or considerations that go into making a show aimed at preschoolers?
BJS:  To be honest, I think a lot of preschool shows are treated too differently from other forms of animation. We know Justin Time is a preschool show and has a preschool audience, but that doesn't mean it can't be awesome. A lot of preschool shows are just painful for older kids or parents to watch. They're slow, they're boring, and they treat their audience with a very low IQ. I don't think it has to be that way.
I don't think Justin Time is a typical preschool show; we tell big, movie-like stories. We reference film genres. We throw in jokes for all age groups. We pace the show so that it is fun. However, it's still a preschool show and it needs to appeal to (that) audience first. For example, we tell a secret agent heist story set in Soviet Russia and it's full of spy stuff and double crosses and train robberies and all the awesome things you'd expect from a James Bond movie. But when the kids are at the 'bar' and asks for a drink, it's a chocolate milk instead of a martini. It's fun role-playing.
I think we've found a very good balance in the latest season. There's some really great stuff that is completely in the zone for a preschool audience but it's great animation that a lot of people can enjoy, as well.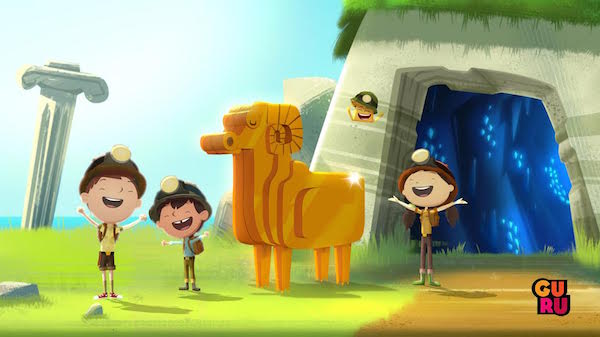 ACR:  How long does a typical 11 minute episode of Justin Time take to make from start to finish?
BJS:  All things considered, it could be a around a year of time per episode including the brainstorming and writing at the beginning to the final episode.
ACR:  That's an incredible amount of work and time. What are the keys to staying on track during production while keeping things fresh and meeting deadlines?
BJS:  Staying on track is a challenge for any production, and I doubt there is any production out there that completely 'stays on track' for an entire season! The first few episodes are always a challenge, even in a later season on a show, because you're getting a new crew up to speed and into style of how everything works. Eventually you find a groove and the work begins to flow really well and you see all these awesome surprises as the artists feel comfortable to explore and play around.
I'd like to think Justin Time is a fun show to make because every episode is a new adventure: new characters, new time periods, new sets, new stories. There's a 'formula' to the show, but it's pretty loose, and we really throw a lot of different ideas into one season. I think that keeps it fresh.
ACR:  You and your colleagues at Guru create a wide range of programming, commercials, and digital assets for diverse clientele. It must be a fun yet frenetic place to work...
BJS:  I've been with Guru for just over nine years now and my role now is pretty wide ranging. I have a hand in a lot of the stuff going on at the studio with a focus on the beginnings of projects- development and early production- until they find their feet. Every week and every day is different. Sometimes it's really creative blue-sky brainstorming; sometimes it's solving last-minute problems on a show in production. The variety is great, and I love it.
The studio has a good energy. We're a relaxed environment in the sense that people are always chatting with each other and collaborating. But there's also a healthy pressure to make great work. We don't crank out stuff just to get it done - there's a feeling that if you're working on something here, you do the best work you can. This balance of having fun but caring about the quality of the work has been here from the early days when we were a commercials studio with just a handful of people to now- a studio with a few hundred.
ACR: Was it ever difficult to transition from making art for art's sake in college to doing commercial work in the studio?
BJS:  I've always been a 'commercial' artist really, even when I was a student. I say commercial in the sense that I make work for other people. I make work that sells. I never got art for art's sake. I've definitely tried- desperately, as most artists have I'm sure- to make fine art over the years. Making something deeply personal, without a purpose, just to exist and make a statement or be beautiful or whatever. I can't do it. I lose my mind trying to do that. I'm much more comfortable making something with the knowledge that I'm making it with a distinct purpose. I need to sell this. I need to make someone laugh. I need to make someone cry.
ACR:  Do the parameters that you're given on any given project (ex. time, aesthetics, other limitations, etc) make you a better artist and storyteller?
BJS:  I'm fond of creating boundaries so you know how big an area you can play in. When anything goes, it's actually quite a nightmare. Like a big blank piece of paper that could be anything - it's one of the most paralyzing situations to be in as an artist. Direction is good. Laying down some criteria is a very good thing; it forces you to brainstorm with specific things in mind. At Guru, even some of the most 'servicey' of service work we've done with tough clients have given us opportunities to be very creative with the small openings we have to work with.
ACR: Along with your daily work at the studio, how do you flex your creative muscles and do you have any recommendations for aspiring animators/artists to do the same?
BJS:  I'm big on keeping up your personal work on the side. One thing lots of new grads do once they get into the business is drop all their sketching and doodling because they're working a full week now and it's hard to go home and draw more. But you have to. It's one of the biggest pieces of advice I give when I go to schools and lecture.
I do daily drawings/paintings and post them every day on Instagram. It's become something I don't even think about… it's just part of my routine. The job fuels the personal work and the personal work fuels the job. I can do crazy weird stuff in my sketchbook that has no place at work, but by doing it I might unlock some way of thinking or a new approach I can use at work. Likewise, if work is frustrating because a project is creatively limiting, I can unleash that bottled up energy in my own work at home and satisfy the demons.
Not to mention, my show Justin Time started in my sketchbook with a few doodles. You never know how big your personal work could become if you keep working on it. Maybe it will become your job.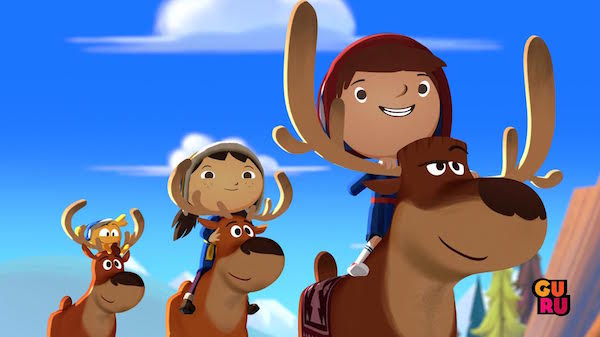 ACR: Where do you draw inspiration from when you put pencil to paper?
BJS:  I'm always looking around to see what other artists are doing. I follow a lot on online. It can backfire, because sometimes you see a kid who's 14 and can draw circles around you and you want to just throw in the towel. But ultimately it's good- it just pushes you to make better work.
When I make my own stuff, I really try to shut off everything. In the past, I'd get into ruts where I just adored this artist's work and spent all this time consuming it and studying it and then try to adapt it into my own work only to have it fall flat or feels like an imitation. I've learned that I have all this inspiration bouncing around inside my head, whether I'm conscious of it or not, and when it's time for me to pick up the pen and draw, I just have to go with my gut. The work always ends up better that way.
ACR: Has becoming a parent had an impact on what or how you create?
BJS:  No joke, it's honestly made me MORE productive at home. I never thought I'd be saying that, but it's true. I have less time, but the small time I do carve out of the day is ridiculously productive. I value it more and use it better than before. There's also a deep sense that I have a very important audience member now that I didn't have before. I want to make more stuff so my boy can enjoy it and know that I made it.
ACR:  Fantastic stuff all around, Brandon. Thanks for filling us in on your creative life!