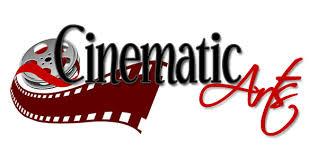 Though there will always be more undergraduate programs in animation than graduate options, advanced degree programs in this growing industry are becoming more common. Some of the most prominent programs include UCLA Animation Workshop, the MFA in Studio at the School of the Art Institute of Chicago (SAIC), the MA and MFA in Animation at Savannah College of Art and Design (SCAD), the MFA in Animation at DePaul University, the Film and Animation MFA at Rochester Institute of Technology (RIT), and University of Southern California's (USC) MFA in Animation and Digital Arts. 
With the growing number of advanced academic programs dedicated to animation and other areas of art, some schools have decided to take learning to an even higher level—the PhD. One school has been receiving a lot of attention lately for its program. That school is USC. 
Animation instruction at USC goes back to the Spring of 1933, when Cinema Chair Dr. Boris Morkovin lectured on Walt Disney cartoons and had Walt Disney himself to the campus to meet with students. In 1942 Disney animator and UPA co-founder Les Novros began teaching animation as part of a course entitled Filmic Expressions. Animation then was taught as elective classes of the larger cinema school. By the mid-1980s, the John C. Hench Division of Animation and Digital Arts (Hench DADA) was born with several film graphics courses. Around 1985, the MFA in Film, Video, and Computer Animation was created. –USC, Hench DADA 
Today, Hench DADA offers that MFA in Animation and Digital Arts we talked about earlier, as well as a BA and Minor, and a PhD in Cinematic Arts (Media Arts and Practice).  
Besides being one of the few PhD programs available in cinematic arts, the Hench DADA program is unique in that it allows students to tailor the program to their particular needs and interests. This includes animation. Per the school, "the overall course of study will be designated by the student, the student's designated adviser and, following the screening procedure, the student's guidance committee chair. Core to the program is its transdisciplinary ethos; after completing foundational course work, students design their own curricula, drawing on expertise across all divisions and research labs within the School of Cinematic Arts." 
Other program highlights include the Global Exchange Workshop and access to graduate studios, stop motion stages, the animation camera room, labs, SCA facilities, the animation library, and the animation research center. Sponsors include DreamWorks Animation, Pixar, Adobe, Autodesk, Craft Animations, Epson, HP, Marcia Lucas, Vicon House of Moves, and the John C. Hench Foundation. 
The Global Exchange Workshop, "Documenting the Global City: Los Angeles and Beijing," is an intensive, seven-week workshop in documentary filming that pairs graduate students from the USC School of Cinematic Arts and the Communication University of China (CUC) to make short documentaries on Los Angeles or Beijing as global cities. The program is held in Los Angeles or Beijing in alternate years. Airfare to China and lodging expenses in Beijing are provided for all students accepted into the course. -USC, Hench DADA 
Like the MFA program, which admits just 14 students once a year in the fall, the PhD program is highly selective. A bachelor's or master's degree in media arts, or a closely related field, is required for admission. Admissions will evaluate the applicant's academic record, portfolio and writing samples, letters of recommendation, resume, test scores, statement of purpose, and more. 
Once in the program, students must maintain a 3.0 GPA, pass two separate screening procedures designed to monitor progress, and complete at least one year of full-time study in residence on the main USC campus. The maximum time limit for completing all requirements for the PhD degree is eight years from the first course at USC applied toward the degree. 
For current tuition information and more, visit the official Hench DADA website or contact the School of Cinematic Arts Office of Admission, University Park, Los Angeles, CA 90089-2211, (213) 840-8358. 
Sources 
"Doctor of Philosophy in Cinematic Arts (Media Arts and Practice)." USC Cinematic Arts, John C. Hench Division of Animation & Digital Arts. University of Southern California (USC), 2017. Web. 14 Apr. 2017. 
Ryan, Camille L., and Kurt Bauman. "Educational Attainment in the United States: 2015." Census.gov. U.S. Census Bureau, Mar. 2016. Web. 14 Apr. 2017.