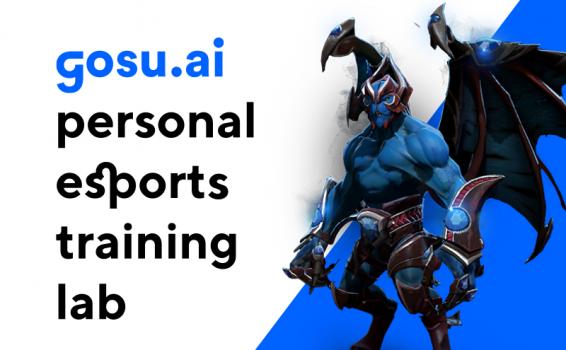 Sick of sucking, dying, and losing in a competitive mobile game? Sick of people telling you to get good or git gud? What if you didn't have to teach yourself? What if you didn't need a mentor or formal training? What if all you needed was an analysis service that pointed out all your flaws, and told you how to fix each and every one of them? Gosu.AI claims to be that service for esports gamers worldwide. Does it live up to the hype? Let's dive in an find out!
How Does Gosu.AI Work?
All you have to do is add a Gosu.AI bot to your friends list. After you send a friend request to Gosu Assistant in the Steam Client, and its accepted, you then play a game like normal. Gosu Assistant will then send you a link with post-match analytics after your game is over. You can check your posted skill level and improve by paying attention to your post-match analysis strengths and weaknesses.
What Games Does Gosu.Ai Work With?
The three games Gosu Assistant currently works with are Dota 2, PlayerUnknown's Battlegrounds (PUBG), and Counter-Strike Global Offensive (CS:GO).
Gosu Assistant for Dota 2 goes over your networth, damage done, damage received, healing stats, wards and vision, ward effectiveness, ward lifetime length, item builds, and other milestone metrics to help you figure out what you're doing better or worse than other players at your rank.
PUBG's Gosu Assistant helps you play smarter by going over raw stats match for match, with analytics such as landing rate, landings, death rate, time alive, kills, damage dealt in the first ten minutes, average damage, top ten, top one, per weapon damage analytics, kills, knocks, accuracy, head shots, pick rate, body shots, and shots at a distance. By learning which weapons you excel at or struggle at most, you can begin to fix your weaknesses and build on your strengths.
Much like with Dota 2 Gosu Assistant, CS:GO analytics don't just highlight your strengths and weaknesses, they also shine a light on what your enemies didn't do well, that you could have capitalized on more. Coulda, shoulda, woulda, but now that you know, maybe next time you will? The Counter-Strike Global Offensive Gosu Assistant begins with a pre-match overview including user account total play time in hours, win rate, map win rate, kill and death averages, head shot accuracy, MVP per round percentages, and favorite weapon information for each player, including allies and enemies alike. All of these stats will help you realize what roles your teammates and opponents are most likely to assume, so that you can adapt your play style around all of their play styles before the match even starts!
Want to play like the Pros?
Sometimes it's not enough to see what you did right and wrong. Sometimes you need a whole new perspective. That's why Gosu Assistant catalogs the top pro players and tracks their awesome performances, so that you can see what they did, how they did it, and learn to follow in their footsteps. By studying the professional esports gamers, you can learn what heroes to pick, which spells to invest in, which maps to play, which weapons to equip, which parts of the body to aim at, and all the other nitty gritty small tricks that separate the pros from the rest of the online gaming communities.
Log in with your official Steam account so you can access the full game analysis information, to see how to improve. Gosu.AI even includes anti-cheat measures, as well as a party-finding tool assistant. While you're waiting for your game to begin, check out the site's blog articles that update often with deep dives on the pro meta scene changes, so you know what to look out for each and every week while playing ranked games.