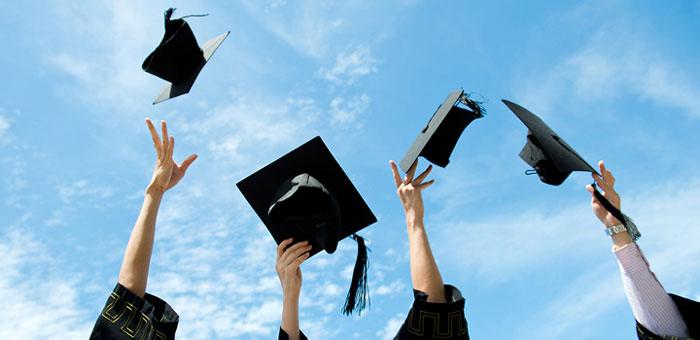 What Does Graphic Design Mean?
Also called graphic art, graphic design is the process of using color, type, illustration, animation, photography, and various print and layout techniques to create visual solutions to communications problems (www.bls.gov). Graphic designers develop designs for newspapers, magazines, advertisements, corporate reports, journals, books, and other publications. Graphic design is also used to create marketing materials, signs, displays, and packaging as well as material for multimedia projects, web pages, and interactive media. 
Because graphic has changed dramatically over the years (thanks to advances in technology and the Internet), the curriculum for graphic design degree programs has changed as well. Today's graphic designers must be familiar with the latest and greatest computer graphics and design software. They must also have the technical skills needed to keep up with technological advances and upgrades to software programs that seem to occur almost daily.
Coursework for Graphic Design Programs
Graphic design degree programs are readily available at art and design schools, technical schools, traditional colleges, and specialty schools. In fact, the National Association of Schools of Art and Design accredits about 300 postsecondary institutions with programs in art and design. More than 100 of them offer a Bachelor of Art (B.A.) in Graphic Design, a Bachelor of Fine Arts (B.F.A.) or a Bachelor of Science (B.S.) in Graphic Design. For graphic designers interested in teaching or research positions, some of these schools even offer advanced degrees such as an Master of Art (M.A.) or Master of Fine Arts (M.F.A.) in Graphic Design.
Whichever path you choose, each degree program will require the successful completion of a variety of foundation, core, and liberal arts courses. If you haven't already, students will also be required to master a number of different software packages used in the industry. Coursework for a typical graphic design program may include Art Orientation, Introduction to Visual Arts, Foundations 2D, 3D and 4D, Digital Imaging, Drawing, Computers in Visual Arts, Art History, Photography or Digital Photography, Introduction to Graphic Design, Typography, Graphic Design Process, Graphic Design: Collaborative Process, Graphic Design History, Graphic Design Pre-Press, New Media, and Package Design.
Software courses may include Adobe Illustrator, InDesign, Photoshop, Quark XPress, and other graphic design and painting tools. Students may also take additional courses such as Information and Publication Design, Experimental Typography, Visual Identity Systems, and Environmental and Exhibition Design. Please note that course titles may vary slightly from school to school.
After all course requirements have been completed, students will have an opportunity to enroll in an internship program. Some internships offer payment, while others offer college credit. In addition to an internship, students will have the opportunity to complete a portfolio of his or her best work. Both the portfolio and internship are invaluable tools that the student can use to secure a position in the industry.
What Can I do with a Degree in Graphic Design?
Graphic designers may find work at large advertising agencies, publishing companies, graphic design firms, web design companies, or consulting firms. Positions are also available at art schools, technical schools, traditional colleges, community colleges, and career schools. Some designers also work on a freelance basis from their own private studios or onsite. Just a few job titles include junior graphic designer, middleweight graphic designer, senior graphic designer, art director, creative director, web designer, design consultant, magazine layout editor, gallery owner, instructor, and professor.