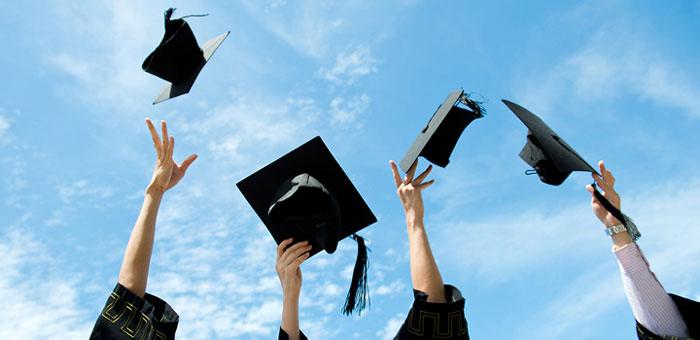 What Coursework is Included in a Typical Graphic Design Program? ACR Takes a Look.
Types of Courses for Graphic Design Programs
2D and 3D Design
Color and Surface
Digital Imaging
Digital Prepress
Graphic Design: History/Theory/Criticism
Graphic Design: Materials and Processes
Graphic Design: Professional Practice
Graphic Design: Collaborative Process
Graphic Design: Design Issues
Graphic Design: Logo/Visual Identity
Graphic Design: Print Layouts and Publications
Life Drawing
Package Design
Spatial Dynamics
Typography
What is Graphic Design?
Graphic design (also graphic art or visual communication) is the process of using color, type, illustration, animation, photography, and various print and layout techniques to create visual solutions to communications problems. Graphic designers create visual concepts, using computer software or by hand, to communicate ideas that inspire, inform, and captivate consumers, explains the Bureau of Labor Statistics (BLS). They develop the overall layout and production design for applications such as advertisements, brochures, logos, magazines, and reports. Graphic design is also used to create marketing materials, signs, displays, and packaging as well as material for multimedia projects, web pages, and interactive media. 
Graphic designers may use a variety of design elements to achieve artistic or decorative effects, says the BLS. They work with both text and images and they often select the type, font, size, color, and line length of headlines, headings, and text. Graphic designers also decide how images and text will go together in print or on a webpage, including how much space each will have. When using text in layouts, graphic designers collaborate with writers, who choose the words and decide whether the words will be put into paragraphs, lists, or tables. Using images, text, and color, graphic designers may transform data into visual graphics and diagrams to make complex ideas more accessible.
What are the Types of Courses for Graphic Design Programs?
The National Association of Schools of Art and Design (NASAD) accredits nearly 400 postsecondary institutions with programs in art and design. Well over 100 of these institutions offer graphic design programs. Programs are also available schools accredited by other agencies such as the Accrediting Commission of Career Schools and Colleges, the Higher Learning Commission, and the Middle States Commission on Higher Education. Programs are offered at every levels—including master's degrees and the PhD.
Undergraduate programs will require a variety of foundation, core, and liberal arts courses. Students must also master industry software such as Adobe Illustrator, InDesign, Photoshop, Flash, and Quark XPress. Coursework for a typical graphic design program may include:
2D Design
3D Design
Color and Design
Color and Surface
Digital 3D
Digital Imaging
Digital Photography
Digital Prepress
Graphic Design: History/Theory/Criticism
Graphic Design: Materials and Processes
Graphic Design: Professional Practice
Graphic Design: Studio
Graphic Design: Collaborative Process
Graphic Design: Design Issues
Graphic Design: Logo/Visual Identity
Graphic Design: Print Layouts and Publications
Life Drawing
Package Design
Spatial Dynamics
Typography
Many programs allow students to enroll in studios in a variety of in-demand graphic design applications. Examples include:
3D Animation
Branding and Logo Design
Exhibition Design
Motion Graphics
Multimedia
Narrative
Packaging
Publications
Typography
Wayfinding
Web and E-commerce
Today's graphic design students also have a number of electives to choose from in popular areas such as e-commerce, social media, web applications, and more. Examples include:
Internet Media & Programming
Intro to E-Commerce Applications
Principles of Electronic Commerce
Web Applications Programming
Writing for the World Wide Web
Once all course requirements have been completed, students will have an opportunity to enroll in an internship program. Some internships are paid + college credit, while others offer college credit only. In addition to the internship, students will have the opportunity to complete a final project and portfolio of his or her best work. The final project, portfolio, and internship are valuable tools that the student can use to secure a position in the industry.
What Can I Do With a Degree in Graphic Design?
According to the BLS, graphic design is important to market and sell products, and it is a critical component of brochures and logos. Therefore, graphic designers, also called graphic artists or communication designers, often work in advertising and promotions, public relations, and marketing. Frequently, designers specialize in a particular category or type of client. For example, some designers create the graphics used on product packaging, and others may work on the visual designs used on book jackets.
Graphic designers need to keep up to date with software and computer technologies in order to remain competitive. Some individuals with a background in graphic design become postsecondary teachers and teach in design schools, colleges, and universities. Some graphic designers specialize in experiential graphic design. These designers work with architects, industrial designers, landscape architects, and interior designers to create interactive design environments, such as museum exhibitions, public arts exhibits, and retail spaces.
Possible job titles for graphic design graduates include junior graphic designer, middleweight graphic designer, senior graphic designer, freelance graphic designer, studio owner, art director, creative director, web designer, design consultant, magazine layout editor, gallery owner, instructor, and professor.