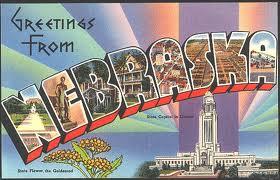 The state of Nebraska has two major cities and nearly two million local residents.  Among them are many talented visual artists regularly employed among the state's roughly 200,000 commercial businesses, which include at least eight Fortune 500 companies.  Nebraska's high tech commercial industry maintains an ongoing demand for professional illustrators.
Nebraska Schools and Training Programs for Illustrators
Nebraska is known for numerous accredited colleges, several renowned Universities and countless independent art studios offering classes, workshops and degree programs in illustration arts.  Nebraska illustrators attending local colleges typically study traditional fine arts, digital fine arts, photography and communication design.  Nebraska colleges with graphic arts programs include University of Nebraska at Lincoln, College of St. Mary in Omaha, Bellevue University in Bellevue, Central Community College in Grand Island and Wayne State College in Wayne. 
On the other hand, many Nebraska illustrators choose educational alternatives, often enrolling in online visual arts training programs.  Prosperous accredited online colleges of fine arts include the Academy of Art University, National University, Post University, Full Sail University, DeVry, Stratford Career Institute, University of Phoenix, The Art Institutes and ITT Tech.  Today's more competitive online schools also feature physical facilities.  University of Phoenix has locations in Omaha and Papillion.  ITT Tech has a campus in Omaha.
Working as an Illustrator in Nebraska
Nebraska companies that recruit the services of professional illustration artists include information technology firms, telecommunication companies, law enforcement services, music producers and photo labs.  Many local artists create commercial illustrations for Nebraska graphic design firms like Graphics By Design in Omaha, Reichel Graphic Design in Lincoln, CS Graphic Design in Chadron, Bayliss Graphic Design in Pappillion and Melanie Mongar in Wahoo, for instance.
Other Nebraska illustrators draw technical images for leading local engineering firms like Performance Engineering in Omaha, RJG Engineering in Lincoln, Reservoir Engineering in Potter, Associated Engineering in Elkhorn and Atlas Engineering in Bennington, among others.  Some local artists work for medical illustration services like Huskers Illustrated in Lincoln, Rick Brown Illustration in Omaha or Sterling Medical in Grant. 
Professional illustrators employed full time in the state of Nebraska report an average annual salary of about $38,040 per year, with a mean hourly wage of around $18.30.  Companies based in Nebraska support roughly forty full time professional illustrators, not including local freelancers. 
Skills of a Professional Illustrator
Professional illustrators are multidisciplinary artists with a special talent for creating detailed, innovative designs of visual images, symbols and words.  Illustrators are often involved in advanced commercial visual tasks such as product package design, web design and interactive media.  Most professional illustrators are entirely proficient with several illustration software programs.  Popular varieties include SoThink Logo maker, Adobe PhotoShop, Zoner Draw, Serif Draw and Corel Draw.