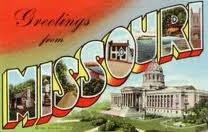 The U.S. state of Missouri has a strong economy with many multimedia-oriented business associations.  Recent technological media advances have magnified the demand for local audio-visual artists, especially in the field of motion graphics and sound editing.  Missouri represents an intense ongoing demand for these types of professional artists.
Missouri Schools and Training Programs for Multimedia Editing
Missouri has numerous colleges, Universities and independent training centers featuring classes and degree programs in audio-visual design.  Aspiring multimedia editors attending Missouri colleges often major in broadcasting, digital graphics, film photography or visual communications.  Missouri colleges with multimedia divisions include Vatterott College, which maintains campuses in St. Louis, Kansas City, Joplin and St. Charles.  Also well-regarded are Fontbonne University and University of Missouri in St. Louis as well as Metropolitan Community College and University of Missouri in Kansas City. 
Still, many more local educational options exist.  Ever-expanding masses of modern Missouri art students are obtaining skills and earning degrees online.  Successful accredited online film schools include the Academy of Art University, Post University, Full Sail University, Stratford Career Institute, University of Phoenix, DeVry, The Art Institutes and ITT Tech, to name a few.  More than enough virtual schools also maintain local campuses and resource facilities.  University of Phoenix has campuses in Kansas City, Independence, Springfield and St. Louis.  ITT Tech has locations in Kansas City, Springfield, Earth City and Arnold.  DeVry is accessible in Kansas City and Saint Louis.
Working as a Multimedia Editor in Missouri
Commercial companies and private business entities in Missouri hire professional audio-visual editors for virtually all media productions.  These include cartoons, feature films, websites, news broadcasts, interactive games, mobile apps and many others.  Missouri multimedia editors often work for local TV stations like KCWE and Channel-19 in Kansas City or KMOV-Channel-4 and Roberts-Broadcasting in Saint Louis, to name a few.  Missouri sound editors are often employed by local radio stations such as Carter-Broadcast-Group and Wilks-Broadcasting in Kansas City or Bonneville-Radio-Group and KPNT-the-Point in Saint Louis, among others. 
On average, the reported annual income for full time audio-visual editors employed in the state of Missouri is about $44,670, with a reported mean hourly rate of roughly $21.50.  Missouri corporations support nearly 300 full time multimedia editors, not including local freelance professionals
Skills of a Professional Multimedia Editor
Audio-visual editors are creative artists who are involved in virtually all aspects of multimedia production for movies, videos, TV, radio and the internet.  The job of the multimedia editor is to manipulate, organize, exchange and rearrange raw footage into clean-cut presentations.  Technical skills applicable to audio-visual editing include advanced computer literacy, experience with lighting and camera angles, set design skills and complete proficiency with all related editing design software.  Popular digital audio-visual editing software includes many Adobe products like After Effects, Final Cut Pro, Illustrator, Photoshop and Premier, as well as several editing programs from Corel.