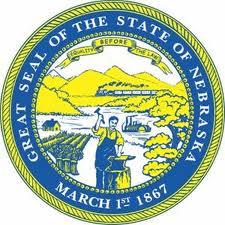 The state of Nebraska features more than a thousand multimedia production companies in addition to many hundred talented local artists.  Technological advances in digital media have greatly increased the local demand for experienced audio-visual editors.
Nebraska Schools and Training Programs for Multimedia Editing
Colleges, Universities and independent art studios throughout the state of Nebraska offer classes, workshops and degree programs in multimedia arts.  Nebraska media editors attending local colleges typically study computer science, motion photography and communication design.  Nebraska colleges with audio-visual design programs include Doane College and University of Nebraska at Lincoln, College of St. Mary and Metropolitan Community College in Omaha, Central Community College in Grand Island and Concordia University in Seward. 
Numerous aspiring Nebraska audio-visual editors obtain skills and certificates at accredited online schools.  Popular virtual colleges with multimedia degree programs include the Academy of Art University, Post University, Full Sail University, DeVry, Stratford Career Institute, University of Phoenix, The Art Institutes and ITT Tech.  Many of today's online schools also feature physical locations.  University of Phoenix has locations in Omaha and Papillion.  ITT Tech has a campus in Omaha. 
 
Working as a Multimedia Editor in Nebraska
Commercial companies and private business entities in Nebraska hire local multimedia editors for movies, videos, TV, radio broadcasts, interactive games and other creative productions.  Nebraska multimedia editors sometimes work at local TV stations like Lincoln-Broadcasting and Net-Television-PBS in Lincoln or Action-3-News and Seven-Can-Help in Omaha, for example.  Nebraska sound editors are often employed by local radio stations such as 96.9-fm and Net-Radio in Lincoln or Freedom-Broadcasting-Network and Valley-Broadcasting in Omaha, to name a few.
Professional audio-visual editors employed full time in the state of Nebraska report an average annual salary of about $38,970 per year, with a mean hourly wage of around $18.75. 
Skills of a Professional Multimedia Editor
Multimedia editors are creative professional artists of various genres, dedicated to the coherent presentation of motion graphics, motion photography and sound design.  Technical qualifications for this type of work include proficiency with several digital editing software packages like Adobe Premier, Illustrator, After Effects, Flash, Cinema-4D and Dreamweaver, among a growing list of others.  Multimedia editors are also fully familiar with traditional (pre-digital) editing processes and equipment.  One of the most important interpersonal skills of an audio-visual editor is communication.  Editors must carefully and consistently follow instructions, often in collaboration with other artists.  Additional favorable personal attributes include self-motivation and unbreakable attention to detail.