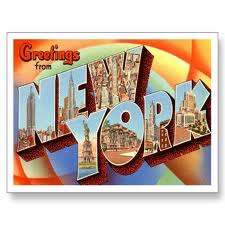 The state of New York features thousands of commercial businesses and private companies dedicated to multimedia production.  Many talented New York artists enjoy the fast-growing demand for local audio-visual designers, especially editors.  Virtually all multimedia productions need editing.
New York Schools and Training Programs for Multimedia Editing
New York supports a vast selection of colleges, Universities and independent learning facilities that offer classes and workshops in audio-visual arts.  Aspiring New York film, video, TV and radio editors typically major in motion photography, broadcasting or communication design.  New York State colleges with multimedia divisions include Albany's College of Saint Rose, Bryant-and-Stratton in Amherst, Sanford-Brown Institute in Melville, Everest Institute in Rochester and Syracuse University in Syracuse.  Popular New York City multimedia colleges include Marymount Manhattan College, Fashion Institute of Technology, Pace University and several dozen more.
For those who prefer a less traditional approach, New York artists of expanding proportions are acquiring skills and degrees online.  Popular accredited online design colleges include the Academy of Art University, Post University, DeVry, Full Sail University, Stratford Career Institute, University of Phoenix, The Art Institutes and ITT Tech, among a growing list of others.  Conveniently, many internet-based schools also feature local campuses.  ITT Tech has campuses in Albany, Getzville and Liverpool.  The Art Institute conveniently serves New York City residents.  DeVry has three New York City locations, two in Manhattan and one in Queens.
Working as a Multimedia Editor in New York
Companies throughout the state of New York hire multimedia editors for many assorted creative tasks.  Some local audio-visual editors are hired by New York TV stations like Hearst-Argyle-Television in New York City, Channel-8 in Rochester or WTVH-Channel-5 in Syracuse, for example.  New York State sound editors often work for local radio stations like Emmis-Broadcasting in New York City, Entercom in Rochester and Galaxy-Communications in Syracuse, among others.
The Bureau of Labor Statistics estimates that multimedia editors employed full time in the state of New York earn about $78,740 per year on average, with a reported mean hourly wage of around $37.85. 
Skills of a Professional Multimedia Editor
Professional audio-visual editors are multi-skilled artists who specialize in the manipulation and organization of sounds and motion graphics.  They work under the strict guidelines of producers to create a slick finished product that tells a story, sells a product, captures a mood or informs us.  Multimedia editing services include cleaning and restoration as well as special effects, musical arrangements and script writing.  Multimedia editors are usually proficient in all phases of the production process.  They are also entirely familiar with editing design software programs as well as with traditional film and tape editing techniques.  Producers prefer editors who are reliable, communicative, exceptionally creative and extremely detail oriented.