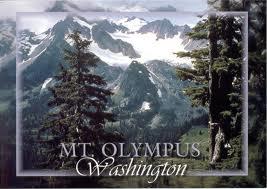 The state of Washington features more than three thousand media producers and more than five thousand media broadcasting stations.  Needless to say, throngs of talented Washington artists pursue careers in the field of multimedia design.  Most local job openings call for audio-visual editors, as editing services are an indispensable part of multimedia production.
Washington Schools and Training Programs for Multimedia Editing
Washington Universities, colleges and independent design schools offer a full range of professional multimedia training for aspiring professional audio-visual editors.  Renowned Washington design colleges with multimedia divisions include Seattle University in Seattle, Spokane Community College in Spokane, Tacoma Community College in Tacoma, Lake Washington Technical College in Kirkland and Perry Technical Institute in Yakima.
Many artists living in Washington attain skills and earn degrees via virtual training programs.  Popular accredited online audio-visual colleges include The Art Institutes, Full Sail University, Stratford Career Institute, DeVry, ITT Tech and University of Phoenix.  Many accredited online schools also provide convenient supplemental local resource facilities.  ITT Tech and DeVry have campuses in Bellevue, Lynnwood and Federal Way.  University of Phoenix has campuses in Bellevue, Kennewick, Lynnwood, Tacoma, Tukwila and Spokane.  The Art Institute maintains a location in Seattle. 
Working as a Multimedia Editor in the State of Washington
Movie studios, animators, promotional advertising agencies and interactive game designers are among a wide range of Washington businesses that hire professional audio-visual editors.  Some local multimedia editors work at Washington TV stations like Fisher-Media in Seattle, Mountain-Broadcasting in Spokane or CNL-TV in Tacoma, for example.  Washington sound editors sometimes work for local radio stations like Fisher-Radio in Seattle, Equity-Broadcasting in Spokane and KFMY-9707-The-Eagle in Tacoma, among others.
Multimedia editors who are employed full time at companies in the state of Washington claim an average pay of about $57,380 per year, with a reported mean hourly sum of around $27.60.  Corporations in the state of Washington employ roughly 430 full time multimedia editors.   
Skills of a Professional Multimedia Editor
The job of a multimedia editor is to manipulate raw footage into well-designed audio-visual presentations.  The diverse skill sets of multimedia editors include such trained talents as photography, lighting, 3D-modeling, script writing, narration, translation and many more.  Above all, professional multimedia editors demonstrate full proficiency with all relevant video and sound editing software.  Currently popular varieties include Final Cut Pro, After Effects, Premiere, Photoshop, InDesign, Flash, Fireworks and Cinema-4D.  Other useful skills include website construction, interactive design and fluency in HTML.  Interpersonal skills expected of professional audio-visual editors are reliability, communication, mechanical competence and a keen eye for details.