From animators and filmmakers to fine artists and graphic designers, New Jersey has a lot to offer creatives of all kinds. First, a number of cities and towns have provided the perfect backdrop for films such as The Dark Knight Rises (2012), War of the Worlds (2005), Garden State (2004), Catch Me If You Can (2002), A Beautiful Mind (2001), Cop Land (1997), The Godfather III (1990), Goodfellas (1990) Men in Black (1997), Ocean's Eleven (2001), On the Waterfront (1954), and many others.
The Garden State is also home to major art museums such as Hunterdon Art Museum in Clinton, Princeton University Art Museum (Princeton), and Montclair Art Museum (Montclair). The state's collection of small to midsize art galleries is impressive, as well as its performance venues, art centers, and art & design studios. New Jersey is also known for its top-tier universities, specifically Princeton University, Rutgers University-Camden, Rowan University in Glassboro, and Kean University in Montclair. 
New Jersey Illustration Schools
New Jersey is home to 66 Title IV degree-granting institutions. Several offer top-tier programs for aspiring illustrators. Students have the option to earn everything from a Diploma to a Master of Fine Arts (MFA) in Illustration, Drawing, Animation & Illustration, and more. Scroll through the list below to find out which New Jersey schools offer programs for aspiring illustrators, and where to find them.
Cranford
Union County College - Degrees Offered: AA Visual Arts/Fine Arts with heavy Drawing and Illustration Coursework
Dover
The Kubert School - Degrees Offered: Diploma. This three-year accredited program prepares students for a career in cartooning and illustration
Galloway
Stockton University - Degrees Offered: BFA Visual Arts with a Concentration in Illustration
Jersey City
New Jersey City University - Degrees Offered: BA, BFA Digital Design and Illustration, Illustration, BFA Painting and Drawing, MA, MFA Illustration
Montclair
Montclair State University – Degrees Offered: BFA Animation and Illustration
Union
Kean University - Degrees Offered: BFA Studio Art with Concentration in Illustration
More Illustration related programs to consider:  

Request info
Selected Campus Locations:
Selected Programs:
Animation Career Review Rankings:
Top 50 Nationally for Animation (#14) - 2022
Top 50 Nationally for Game Design (#40) - 2022
Top 50 Nationally for Graphic Design (#46) - 2022
Top 50 Nationally for Illustration (#24) - 2021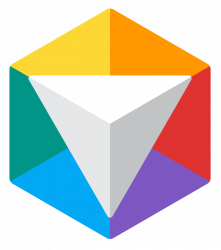 Request info
Selected Campus Locations:
Selected Programs:
Animation Career Review Rankings:
Top 25 International Animation Training Programs (#25) - 2022
Employment and Salary Trends for New Jersey Illustrators
New Jersey is home to 42,600 professionals working in Arts, Design, Entertainment, Sports, and Media occupations. Around 250 are fine artists, which includes painters, sculptors, and illustrators. They average $41,920 per year, up from $37,270 in 2013 when the state was home to 350 fine artists. Of the nation's top 10 Metropolitan areas for fine artists, the New York-White Plains-Wayne, New York-New Jersey Metropolitan Division has the second highest employment level in this occupation. With an average annual salary of $77,710, the Division also offers the second highest salary in this occupation. 
Nationwide, fine artists average $51,120 (mean) per year, down from $54,000 in 2013. The top paying industries for fine artists are:
Wholesale Electronic Markets and Agents and Brokers (average $119,870 per year)
Software Publishers ($94,680)
Scientific Research and Development Services ($76,580)
Employment Services ($72,120)
Motion Picture and Video Industries ($66,210)
Although the average salary for fine artists decreased between 2013 and today, employment is expected to increase by four percent for the 2012-2022 decade. Also, according to the Bureau of Labor Statistics, "demand for illustrators who work on a computer will increase, as media companies use more detailed images and backgrounds in their designs." In addition, "new opportunities are expected to arise, as the number of electronic magazines, Internet-based publications, and video games grows." The industries with the highest employment levels for fine artists are:
Independent Artists, Writers, and Performers
Motion Picture and Video Industries          
Other Miscellaneous Store Retailers
Newspaper, Periodical, Book, and Directory Publishers     
Software Publishers 
While job opportunities are available in many cities across the state, consider New Jersey's largest cities for a greater number of prospects. The state's top five largest cities are Newark, Jersey City, Paterson, Elizabeth and Edison. Smaller cities worth looking into include Hoboken, Camden, Trenton, and Clifton.
Awesome Animation Fact: Disney's Dumbo is the only title character that never speaks in a film. –E! Loves