What does a Inbetweener do? Where does a Inbetweener work? ACR takes a look:
About Inbetweeners
The animation historians at Disney say that "at most animation studios, the best animators only sketched a few animation drawings, leaving gaps in between. Later on, a person called an "inbetweener" would finish the scenes by drawing in between the areas that the animator had left." Well, not much has changed about this key position.
Today most job descriptions affirm that inbetweeners are responsible for the continuity of movement between scenes in an animated production. Inbetweeners decide how animated characters will move when transitioning between major key movement scenes. Many aspiring animators spend several years in the inbetween department in order to gain valuable experience in the industry. 
Inbetweener Jobs
After the animator draws out key scenes, it is up to the inbetweener to take the images and create the characters' movements in transitioning between scenes. Inbetweeners use illustration and 2D animation skills to complete the tasks at hand. Inbetweeners take direction from assistant animators, animators, and animation directors primarily at animation production studios, motion picture and video production studios, gaming companies and multimedia firms.
Schools to Consider:

Request info
Selected Campus Locations:
Selected Programs: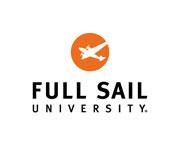 Request info
Selected Campus Locations:
Inbetweener Salaries  
The Bureau of Labor Statistics does not report salaries for inbetweeners. However, salaries for the broad career group "multimedia artists and animators" should give you a good idea of what inbetweeners have the potential to earn. According to the Bureau, the median annual wage for multimedia artists and animators is $61,370 per year. The lowest paid multimedia artists and animators earned less than $34,860. The highest paid earned $113,470 per year. At $72,680, multimedia artists and animators working in the motion picture and video industries earn the highest median annual wage of the top five industries for this profession.
In addition, California-based multimedia artists and animators average $88,150 per year—the nation's highest average salary for this profession, while Oklahoma-based artists average $37,680—one of the lowest. The top five highest paying states for multimedia artists and animators are California ($88,150 per year), Washington State ($76,900), District of Columbia ($76,110), New York ($72,530), and New Mexico ($70,310).
Becoming an Inbetweener
Although inbetweener is an entry-level position, many top employer's prefer a degree, plus experience from an internship or other support position. Common degree paths include a Bachelor of Art (BA), Bachelor of Science (BS) or a Bachelor of Fine Art (BFA) in Animation, Animation & Digital Arts, Media Arts & Animation, Computer Animation, Computer Graphics, Media Arts & Science, Fine Art, Illustration, Graphic Design, or even Computer Science (with an Emphasis in Animation). Courses common to these degree paths include Drawing, 2-D Animation Production, 3-D Animation Production, and Stop Motion. Animators also study anatomy to study how animals and humans move in order to make character movements more realistic.
Job Trends for Inbetweeners
Employment for multimedia artists and animators is expected to grow six percent for the 2012-2022 decade. Projected employment growth for animators and multimedia artists will be the result of increased demand for animation and more realistic visual effects in video games, films, and television. However, job growth may be slowed by companies hiring artists and animators who work overseas for lower wages. The increasing demand for computer graphics for mobile devices may counter slow growth by creating more job opportunities in the massive mobile industry.
Despite slow job growth, competition for job opportunities in animation will remain strong. The Bureau says, "Opportunities should be best for those who have a wide range of skills or who specialize in a highly specific type of animation or effect." Still, as of January 2014, the U.S. was home to an impressive population of 68,900 multimedia artists and animators, making it the third largest career field in the world of Art and Design.
Although job opportunities in the animation industry can be found all over the U.S., five states have the highest employment levels. California has the highest, followed by New York, Washington, Texas, and Illinois.
Awesome Animation Fact: Computer software can calculate and recreate the physical movement of objects dropping, bouncing, and even knocking into each other. However, the personalities and emotions of people and creatures are too complex for a computer to understand. The human animation artist is still a vital part of the process. –Fact Monster