Animation Careers in Indiana Overview
Indiana may not be the first place that comes to mind when you think of the animation industry, but The Hoosier State does offer a number of benefits for artists that would like to break into the industry without breaking the bank. For starters, Indiana is home to 109 Title IV degree-granting colleges and universities, and most are very affordable. Next, many of these schools offer a variety of innovative programs for aspiring animators. Just a few include Indiana University, which offers a BA in New Media, Art, & Technology with a Creative Digital Development Concentration (video, animation, and/or mobile application development), and Ball State University, which offers a BFA with an Emphasis in Animation and an MFA in Animation. 
In addition to offering affordable schools, Indiana offers an even more affordable place to live. According to a recent CNBC study, Indiana is the nation's sixth least expensive place to live. Indiana also offers access to major art museums and venues such as the Indianapolis Museum of Art, Richmond Art Museum, Indiana University Art Museum, The Creative Arts and Event Center, The Palladium, and the Center for Visual & performing Arts. The state is also home to a close-knit community of artists and animators that enjoy networking and working to strengthen the local industry, and FILM Indiana, the state's support office for film and new media industries. FILM Indiana's goal is to attract and keep production studios working in the state.
When it comes to employment opportunities, Indiana is home to a variety of creative agencies, public relations firms, computer systems design companies, and more that routinely hire artists with animation skills. Many of these companies are located in the state's largest city—Indianapolis. 
Employment and Salary Trends for Indiana Animators
Indiana is home to 31,180 professionals working in Arts, Design, Entertainment, Sports, and Media occupations. Around 110 are salaried animators and multimedia artists. They average $45,970 per year, up slightly from $44,770 in 2013 when the state was home to 170 salaried professionals in this field. The Bureau of Labor Statistics predicts that overall employment growth for animators and multimedia artists will average six percent for the 2012-2022 decade. This means that the industry will see 4,300 new jobs in the coming years.
Many animators and multimedia artists are self-employed. The Bureau of Labor Statistics reports that the "Independent Artists, Writers, and Performers" group has the second highest concentration of employment in this occupation. Further, at an average annual salary of $75,150, this group is the fourth highest paying "industry" for animators and multimedia artists.
Besides this, it is important to note that individual salaries will vary by education, experience, industry, location and more. For example, the states with the highest employment levels for animators and multimedia artists are California, New York, Washington, Texas, and Georgia. The highest paying states for animators and multimedia artists are:
California ($82,170)
Washington ($75,740)
Massachusetts ($73,470)
New York ($70,660)
Idaho ($69,450)
In Indiana and across the U.S., the industries with the highest levels of employment are:
Motion Picture and Video industries
Computer Systems Design and Related Services
Software Publishers,
Advertising, Public Relations, and Related Services
Other Information Services
The top paying industries for animators and multimedia artists are:
Wholesale Electronic Markets and Agents and Brokers ($81,760)
Other Information Services ($80,310)
Software Publishers ($76,090)
Independent Artists, Writers, and Performers ($75,150)
Motion Picture and Video Industries ($73,950)
Animation Career Opportunities in Indiana
As mentioned, Indiana is home to a variety companies that hire animators. Just a few options include:
Axiomport, Indianapolis
Bloom Design Studios, Carmel
Bradley & Montgomery Advertising (BaM), Indianapolis
Cosmic Soup Digital, Fort Wayne
Creative Street Media Group, Indianapolis
Digital Graphics Solutions, Valparaiso
Fat Atom, Carmel
FME Studios, Indianapolis
Group 7even, Valparaiso
Innovative, Indianapolis
Magnitude, Carmel
MediaFuel, Fishers
Matchbook Creative, Indianapolis
Miller Brooks, Zionsville
Monarch Media Studios, Bloomington
Perennial Pictures Film Corporation, Indianapolis
Radius Media Agency, Indianapolis
Real Images Visual Effects (VFX) and Animation, Indianapolis
Tethys Interactive, Fishers
The 543 Group, Fishers
ThreeSixty Group, Indianapolis
TrendyMinds, Indianapolis
Young & Laramore, Indianapolis
Although these and other companies that hire animators are located in many cities throughout Indiana, as mentioned, a large number of opportunities can be found in Indianapolis. In fact, according to The Business Journal, Indianapolis is "getting some Silicon Valley cred." This is promising news for animators that would like to enter the technology field. Other major cities worth looking into include Fort Wayne, Evansville, and South Bend.
Indiana Animation Training Programs
As mentioned earlier, a number of Indiana schools offer unique programs for aspiring animators. Some have been accredited by the prestigious National Association of Schools of Art and Design (NASAD), while others may be regionally accredited. Some of the top schools for animators in Indiana include:
More Animation related programs to consider:  

Request info
Selected Campus Locations:
Selected Programs: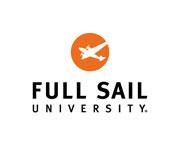 Request info
Selected Campus Locations:
Awesome Animation Fact: Production for Disney's Snow White and the Seven Dwarfs (1937) took nearly five years. It took at least 570 crewmembers (some sources say 750), most of them animators or watercolor artists. As many as 2 million sketches and paintings were created, though only about 166,000 of them can be seen in the finished film. - MovieFone, AOL-HuffPost Entertainment