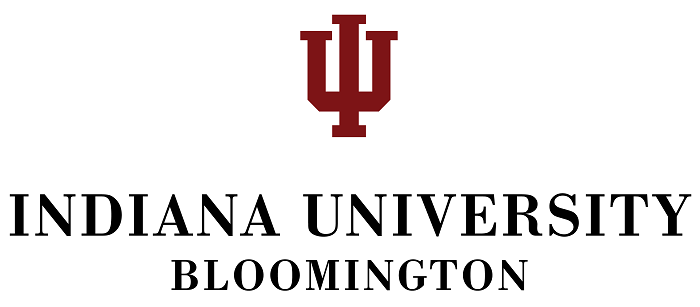 Degrees Offered: B. A. and B. F. A. Digital Art, Graphic Design; B. S. Informatics; M F. A. Digital Art, Graphic Design
Tuition Information:  Undergraduate residents $9,028, nonresidents $27,688; graduate residents $7,007, nonresidents $20,407 for the 2010 – 2011 school year
Contact Information:
107 S. Indiana Avenue
Bloomington, IN 47405
812.855.4848
www.iub.edu
Scope of Program:
Indiana University's flagship campus in Bloomington offers a wide array of courses in digital art and graphic design.  Undergraduates majoring in Digital Art focus first on Art Fundamentals coursework in drawing, 2D design and 3D design, then select from courses in computer graphics, digital video, interactive multimedia, graphic environments and video art.  Graphic Design students also complete the Art Fundamentals requirements, then focus on typography, history of graphic design, design practices, production for graphic design and directed study.
Informatics students take courses in finite mathematics, social informatics, human-computer interaction, and informatics infrastructure as well as several courses in a "cognate" area (a second discipline tied to applied computing, such as biology or fine arts).  Students choosing a Fine Arts cognate concentrate on design practices, digital art, computer art and graphic design.  All Informatics students complete a capstone project.
M. F. A. candidates in Digital Arts study 3D computer graphics, digital video, digital imaging, art history and research in digital arts.  They must pass a review each semester, as well as create a thesis exhibition and pass orals.  M. F. A. candidates in Graphic Design take studio arts classes as well as graphic design history.  They, too, must pass semester reviews, create a thesis exhibition and pass oral examinations.
Undergraduates must complete at least two courses in studio art on the Bloomington campus before applying to the B. F. A. program.  The application process includes a portfolio review and interview.  Students must also pass a portfolio review in order to enroll in upper division studio courses.  M. F. A. candidates must submit a portfolio with their applications (Graphic Design portfolios must be created on a Macintosh platform).  Scholarships are available, as are graduate research grants and teaching assistantships.