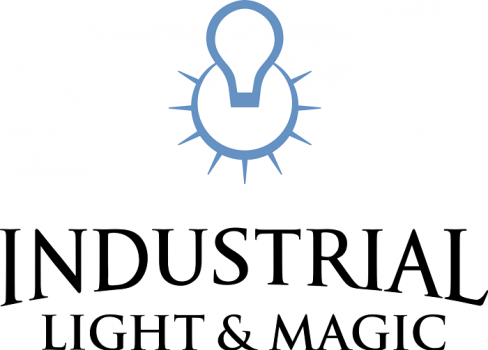 What does it take to get a job with Industrial Light & Magic? What is it like working at Industrial Light & Magic? ACR takes a look: 
About Industrial Light & Magic
George Lucas founded Industrial Light & Magic (ILM) in 1975 with the purpose of creating special effects for his acclaimed epic, Star Wars. During this time, Lucas' facility was the only one of its kind. As such, ILM is known for creating some of the most innovative and spectacular images in the history of filmmaking and the company has 15 Academy Awards for Visual Effects and 23 Scientific and Technical Achievement Awards to prove it.
According to the company website, ILM features the "largest and most advanced digital effects pipeline in the entertainment industry." Jurassic Park, Terminator 2: Judgment Day, Pirates of the Caribbean: Dead Man's Chest, and The Abyss are just a few of the company's 300 feature films. ILM has also created images and effects for Avatar, Transformers, and Star Trek. The company has also "played a key role in 10 of the top 15 worldwide box office hits of all times and contributed to half of the top 50."
Industrial Light & Magic projects are a mixture of state-of-the-art animation, concept design, digital environments, models and miniatures, and computer graphics effects. Thousands of artists from around the world, from traditional animators to texture artists with PhDs, help create ILMs signature productions in what the company calls an "artistic and relaxed environment." ILM's headquarters are in San Francisco's historic Presidio National Park, with other locations in Marin County and Singapore.
Industrial Light & Magic Jobs
According to the Industrial Light & Magic website, the company does not accept resumes via mail, so you must apply directly through the company's job site. You can review all open positions by function, company, location or all three criteria. Applicants only need to apply once, even if applying for multiple jobs.
To search for positions, you will have to paste your cover letter and resume into the online form. Once you have selected a position, you'll receive specific information about how to apply, what ILM looks for in a demo reel and/or portfolio, and how to send your materials (if applicable).
According to the ILM job site, to increase your chances of working at ILM you'll need to be comfortable using one or more of the following programs, depending on the position:
Maya
XSI
Shake
AfterFX
Houdini
Linux
Python
Renderman
C or C++
Adobe Creative Suite (Photoshop, Illustrator, etc.)
MS Office
Applicants should only apply for positions related to their skill set. According to the ILM job site, "applying for jobs without the proper qualifications will deliver the wrong message and work against your goal of working with the company."
Industrial Light & Magic Salaries and Benefits
Salaries for Industrial Light & Magic employees vary depending on specialization and position, but they are competitive within the industry. Here are some examples of salaries for various positions within the company. Please note that following salaries were provided by Glassdoor.com:
Animator: $48.92/Hr.
Digital Artist: $78,000-$86,000
Creature Modeler: $53,000-$57,000
Digital Compositor: $48,000-$52,000
Technical Director: $125,000-$136,000
According to the Bureau of Labor Statistics, animators and multi-media artists living in the San Francisco metropolitan area earn an average annual salary of $73,520. The California state average is $74,560, and the national average is $63,440.
According to the company website, in addition to competitive salaries, ILM offers medical, dental, disability and life insurance, vision plan, 401k, flex spending, commuter benefit, and adoption assistance. Other perks include on-campus meals, a fitness center, discounts at the company store, free movies, sports, company get-togethers, and holiday gifts such as organic, free-range turkeys (or tofurkey for vegetarians) for Thanksgiving. 
Schools to Consider: