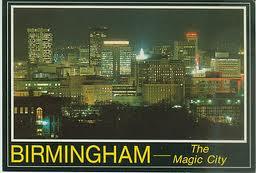 When it comes to mobile apps, there's no end to the list of potential functions.  People use apps to view sports results, get driving directions, manipulate images, take a trivia quiz, design innovative artwork and many thousand more purposes.  Aspiring app developers in Birmingham, Alabama are lately discovering a surge in local employment opportunities.
Birmingham Schools and Training Programs for App Developers
The most essential skill of an app developer is writing the program, so a great percentage of app builders major in computer science.  Birmingham colleges of computer programming and digital arts include University of Alabama, Sanford University and Virginia College.
Technical skills for app developers are also acquired online.  Popular accredited internet-based colleges with courses in programming and graphic design include Baker College, Colorado Christian University, Everest University, National American University and University of Phoenix, to mention a mere few. 
Working as a Mobile App Developer in Birmingham, Alabama
App developers in Birmingham, Alabama sometimes work for local computer programming companies such as Computer Technology Solutions (CTS), Diamond Computers, Lyons Computers, Computer Works and Sirius Computer Solutions, for instance.  Some local app creators sign up with Birmingham-based prepackaged software firms like Medical Education Info Services, Visual Solutions, Checkpoints Software, Symora and Awarix.  Other Birmingham businesses possibly hiring app developers include biomedical engineers, industrial designers, automotive manufacturers, web consultants and music producers, among others.
According to the Bureau of Labor Statistics, app developers employed full time at companies in the city of Birmingham, Alabama report an average yearly income of about $85,580.  Birmingham corporations support roughly 950 full time app developers. 
For freelance app developers, even a simple app design can cost $35,000 or more.  High end apps featuring complex designs and fast server function can cost $200,000 or more.  If you do all of the work yourself, a successfully produced mobile app can yield a profit of anywhere from thirty thousand to several hundred thousand dollars.  Only a small percentage of apps in the Apple app store earn a cash profit.  Many Birmingham app developers find it more financially convenient to work for local companies or design their own app-related websites. 
Skills of Mobile App Developers
Development of a successful mobile app requires a degree's worth of high tech skills like web page construction, programming, digital graphics, animation and interactive design.  Start-to-finish mobile app developers must also be able to develop and research new ideas.  First rate organizational skills are a must, in order to create a descriptive outline of each unique application.  Other important qualifications include creative writing, online marketing and a healthy sense of entrepreneurship.