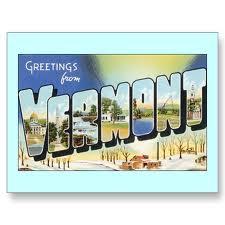 The state of Vermont has more than 626,000 local residents and thousands of local businesses.  It is also home to about 600 professional graphic designers.  Companies and community organizations in every city in Vermont hire local graphic artists for a broad array of visual communication tasks.
Vermont Schools and Training Programs for Graphic Design
Quite a lot of accredited Vermont colleges and Universities offer communication design degree programs.  Reputable graphic design schools in Vermont include Champlain College and Burlington College in Burlington, Bennington College in Bennington, Castleton State College in Castleton and Vermont Technical College in Randolph, among others.  Most graphic artists enrolled at Vermont design colleges major in visual media. 
In addition to state-based design colleges, online graphic design degree programs are currently available to artists nationwide.  Among the largest accredited schools featuring online degree programs in graphic design are The Art Institutes, ITT Tech, University of Phoenix and DeVry.  Each of these colleges also features many physical locations across the USA. 
Working as a Graphic Designer in Vermont
Many graphic design professionals living in Vermont work for leading local advertising agencies.  Favorite Vermont ad firms include Altitude-Marketing, Brandthropology and Spike-Advertising in Burlington, as well as Williamson-Advertising in Colchester and Small-Planet-Communications in Rutland, among others.  Some local artists team up with financially fit Vermont motion picture companies.  Leading local movie producers include Noodle-Head-Network, Resources-Incorporated and Wetherhead in Burlington, along with Norman-May in Colchester and Vermont-Interactive-Television in Rutland. 
Communication designers residing in Vermont also work for colleges, retailers, ski resorts, travel agents, event coordinators, photography studios and many other local businesses.  Statewide graphic design jobs for Vermont artists include brand development, technical illustrations, tourism brochures. company logos, educational diagrams, web pages, road signs and more. 
The average annual income of a communication design professional employed in the state of Vermont is about $41,290, with mean hourly wage of roughly $19.85.  About half of all graphic designers currently employed at U.S. companies earn between $30,000 and $60,000 a year.  Vermont ranks in the low-middle among states for average annual incomes of corporate graphic designers.  However these calculations did not factor the unreported incomes of uncounted self-employed professionals.
Skills of a Graphic Designer
Basic skills required for professional graphic design work include typography, drawing, digital graphics, photography and web design.  Most graphic design work involves layout, which is basically arranging and manipulating the sizes, shapes, styles, colors and locations of visual elements on a page.  Typography is basically the layout of linguistic symbols like words, numbers and punctuation.  Advanced drawing skills are needed to make fast, accurate sketches in various styles on command.  Digital graphics is basically computer generated art.  Photography and web design are not necessarily required but often come in handy, especially when final hiring decisions are made.