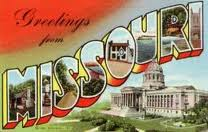 The state of Missouri features many fine artists among its more than six million local residents. Missouri's thriving economy supports many thousand commercial businesses that hire illustrators to design everything from traditional books to video games to technical drawings to reference charts and countless other visual creations.  Missouri maintains an increasing demand for talented local illustrators.
Missouri Schools and Training Programs for Illustrators
Missouri features quite a few colleges and Universities, along with numerous independent training centers, offering classes and degree programs in illustration design.  Aspiring illustrators attending local colleges often major in visual communications.  Missouri colleges with graphic arts departments include Vatterott College, which runs campuses in St. Louis, Kansas City, Joplin and St. Charles.  Also popular are University of Missouri in St. Louis and University of Missouri in Kansas City. 
At the same rate, Missouri art students are obtaining skills and earning degrees online.  Accredited internet schools of visual arts include the Academy of Art University, Post University, Full Sail University, National University, Stratford Career Institute, University of Phoenix, DeVry, The Art Institutes and ITT Tech, to name a mere few.  In some cases, virtual colleges provide supplemental local resource facilities.  University of Phoenix has campuses in Kansas City, Independence, Springfield and St. Louis.  ITT Tech is located in Kansas City, Springfield, Earth City and Arnold.  DeVry maintains facilities in Kansas City and Saint Louis.
Working as an Illustrator in Missouri
Missouri companies seeking talented professional illustrators include advertising agencies, architects, newspapers, interior designers and website developers.  Some Missouri illustrators create commercial art for local graphic design corporations like Graphic-Gardens in Kansas City, Paradowski-Graphic-Design in Saint Louis, LC-Graphics in Chesterfield, Zoom-Graphic-Design in Glencoe and Gazelliti-Graphics in Joplin, for instance. 
Other local artists draw complex technological diagrams for major Missouri engineering firms like Antoine-Group in Saint Louis, HDR-Engineering in Kansas City, Allstate-Consultants in Columbia, Klingner-&-Associates in Hannibal and Missouri-Engineering in Rolla, among others.  Some illustrators create anatomical images for medical illustration services such as Wilson-Illustration in Ballwin or Miller-Medical-Illustration in Liberty. 
As reported by the Bureau of Labor Statistics, the average annual income for full time illustrators employed in the state of Missouri is about $49,000, with a mean hourly rate of roughly $23.55.  Missouri corporations support roughly 140 full time illustrators, not including local freelancers.  
Skills of a Professional Illustrator
Professional illustrators are versatile, specialized graphic artists.  Illustrators consistently create compelling cartoon characterizations, innovative line art, mesmerizing game designs and streamlined corporate logos among other things.  Illustration artists work with a variety of traditional media as well as with sophisticated digital illustration design software programs like Freehand, Ulead Photo Impact, ACD Canvas, Adobe Flash and Inkscape.