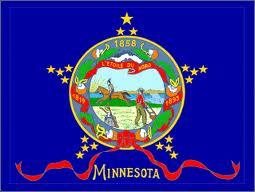 The state of Minnesota is home to many thousand media companies and nearly 200 full time professional audio-visual editors.  Multimedia design is the world's fastest-growing visual arts occupation.  Minnesota businesses represent a vigorous demand for local professionals in this competitive, high tech field.
Minnesota Schools and Training Programs for Multimedia Editing
Many Minnesota colleges, Universities and multimedia study centers offer professional training in audio-visual design.  Aspiring multimedia editors attending Minnesota colleges often study computer science and information technology in addition to visual arts.  Major Minnesota film schools include Madison Media Institute, Capella University and University of Minnesota in Minneapolis, Everest Institute in St. Paul and Brown College in Minneapolis and St. Paul.  Also popular is Rasmussen College, which has campuses in Minneapolis, Bloomington, Mankato, St. Cloud, Moorhead, Lake Elmo, Eagan and Brooklyn Park. 
Multiplying measures of Minnesota artists acquire skills and degrees at virtual multimedia design schools.  Accredited online film schools include the Academy of Art University, Post University, Full Sail University, Stratford Career Institute, University of Phoenix, DeVry, The Art Institutes and ITT Tech, to name a few.  A fair number of internet-based design colleges also feature local facilities.  University of Phoenix has training centers in St. Louis Park and Woodbury, both near Minneapolis.  ITT Tech has Minneapolis area locations in Brooklyn and Eden Prairie.   
 
Working as a Multimedia Editor in Minnesota
Motion picture producers, animation studios, info tech firms and many other media-oriented Minnesota businesses regularly employ professional audio-visual editors.  Some local broadcast media editors work for Minnesota TV stations like Channel-12 and WCCO in Minneapolis, Conus-Communications and TPT-TV in Saint Paul or Pioneer-Public-TV-Channel-10 in Appleton, to name a few.  Minnesota sound editors are hired by local radio stations such as CBS-Radio and Minnesota-Public-Radio in Minneapolis, KMSP in Saint Paul, KSRP in Rochester and WGEE in Duluth, among others. 
The average reported annual income of a full time multimedia editor working in the state of Minnesota is about $40,740, with a reported average hourly rate of roughly $19.60. 
Skills of a Professional Multimedia Editor
Audio-visual editors are multitasking professional artists whose long list of mad skills include audio and video enhancements like special effects, musical scores and noise reduction, as well as screenwriting, multilingual voice overs, translations, high tech conversions, teleprompter services and many more production and post production-related tasks.  Multimedia editors are also familiar with digital editing design software.  Among the most popular multimedia editing software packages currently in use are After Effects, Final Cut, Photoshop, Flash, Dreamweaver and Cinema-4D.  Professional audio-visual editors are well known for their comprehension, collaboration, creative talent and excruciating attention to detail.