Numerous high-tech professionals in Boise, Idaho are landing lucrative positions in animation and video game design.  With a population of more than 200,000, Boise is an excellent place for local designers to find this kind of work.  Businesses all over Idaho hire video game design experts.  Many of these available jobs are in Boise. 
Boise Schools and Training Programs for Video Game Design
An aspiring video game designer might major in communications with focus on digital media.  Another might study programming with emphasis on animation.  Some major in math and minor in game theory.  Some designers even fashion their own degree programs. 
Residents of Boise, Idaho seeking degrees in animation or video game design typically attend Boise State or ITT Tech.  In addition, some schools feature online professional training and degree programs in video game design.  Among the largest of these are ITT Tech, The Art Institutes, University of Phoenix and DeVry.
Working as a Video Game Designer in Boise
The salary of a video game designer depends on many factors, such as education, experience, effort, performance, productivity, networking and geographic location.  According to a recent employment study, the annual income of an animator or video game designer in the United States ranges from about $35,000 to more than $200,000.  However, the study did not account for the unreported salaries of self-employed individuals all across America.  In any event, many video game design specialists in Boise, Idaho secure high annual incomes doing work they like.
Boise businesses hiring animators and video game designers may include software publishers, mobile phone service providers, colleges, graphic design firms and animation studios.  Some designers work for top local ad agencies like Denison Brothers, Donahoe Pace, Drake Cooper and Lexa Marketing.  Other designers team up with local motion picture producers like Laughing Dog Productions, Rocky Mountain Audio Visual and Treasure Valley Broadcasting. 
Professional video game designers can increase a company's profits by developing a winning product.  Most employers require a degree and related experience, even for entry level positions in the field, although sometimes exceptions are made for talented, self-taught professionals and highly motivated beginners.
Self-starters needn't necessarily work for a firm, thanks to an infinite downpour of new companies and website designers seeking interactive animation.  Many video game designers are freelance professionals who set their own schedules and telecommute from wherever they roam.  Some land gigs as independent contractors for corporations.  Some design and sell games independently.  Some build interactive websites. 

Request info
Selected Campus Locations:
Selected Programs: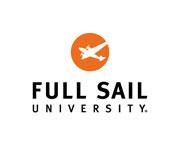 Request info
Selected Campus Locations:
Recommended Skills for Video Game Designers
A video game designer develops an idea for a video game, defines a set of rules and devises a scoring system.  The designer then enhances the game with special features like puzzles, quizzes, tricks, traps, obstacle courses and other unique, quirky challenges.  Most video games are programmed with a set time limit and increasing difficulty levels. 
The designer also creates the artwork (and/or consults with professional animators), then selects color schemes and a visual style appropriate to the game's main features. 
Animators and video game designers study math, computer science, game art, digital media, engineering,  communications, economics, commercial trends and many other relevant topics.  The key idea is to create popular, action-packed interactive products with genuine mass market appeal.