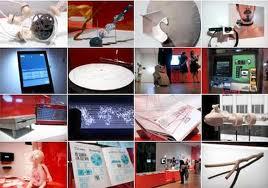 What Coursework is Included in a Typical Interaction Design and Art Program? ACR Takes a Look.
Types of Courses for Interaction Design and Art Programs
3D Modeling
Advanced Web Scripting
Animation & Motion Theory
Color & Type
Concept & Imaging
Cross-platform Media
Design for Mobile Devices
Graphic Design Basics
Information Architecture
Interaction Design Pipeline
Interactivity and Screen Design
Motion Graphics
Prototyping and Testing
User Centered Design
Visual Storytelling
What is Interaction Design and Art?
Nathan Shedroff, author, professor, and pioneer of experience design describes interaction design as "the art of effectively creating interesting and compelling experiences for others." Art is the creation of beautiful or thought provoking works e.g., in painting, music, writing, etc. Combine interaction design and art, and a unique discipline is born. This discipline encompasses aspects of everything from art, user experience, and interface design to physical computing and interactive exhibit design. Examples of interactive art and design can be found in performance, alternative reality games (ARGs), telematic art, installation, and responsive objects. 
What are the Types of Courses for Interaction Design and Art Programs?
Curriculums for interaction design and art programs consist of a combination of general education courses, major courses, and cores. General education courses may Communication & Critical Thinking, Critical Studies: Analytical Writing and Literature, Mathematical Concepts, Concepts in Science and Popular Culture, Creative Writing, Intro to Psychology, and American History. Cores may include courses with titles such as Living in a Media World, Professional Life Skills, and Business of Media. Major courses may include:
3D Modeling
Advanced Web Scripting
Animation & Motion Theory
Business Strategy
Color & Type
Concept & Imaging
Cross-platform Media
Design for Mobile Devices
Design for Social Change
Design Thinking
Graphic Design Basics
Information Architecture
Interaction Design Pipeline
Interactivity and Screen Design
Motion Graphics
Previsualization
Prototype Tools
Prototyping and Testing
Psychology of Design
Social Media 
User Centered Design
User Research
Visual Storytelling
During the final year of a typical undergraduate program in interaction design and art, students will complete a creative project such as a digital portfolio, installation, demo-reel, or other work. In addition, students will have the opportunity to gain hands-on experience in the field through an internship. Internships are competitive so certain requirements must be for acceptance. Students must have a 3.00 GPA or higher and provide excellent samples of design/artwork, several recommendations, and an essay.
What Can I Do With a Degree in Interaction Design and Art?
Artists with a degree in interaction design and art can work in a variety of fields from fine art to video game design. Possible careers include fine artist, game designer, animator, graphic designer, filmmaker, web designer, multi-media artist, designer, and freelance artist. Graduates may also establish a career in a number of industries outside of art and entertainment. Architecture, the medical industry, forensics, education, corporate training, engineering, and science are just a few.