Interactive media is yet another unique (and broad) creative field that includes elements of web design, animation, content development, video, gaming, fine arts, digital communication, and more. Graduates in this field typically work in web design, gaming, multimedia and animation, and other similar fields. Because the demand for skilled interactive media artists is high, many art and design schools and quite a few traditional colleges now offer both majors and minors in this discipline.
In the state of Ohio, several schools offer top-shelf interactive media programs, with the opportunity to earn a Bachelor of Fine Arts (B. F. A.), Bachelor of Science (B.S.), or a Master of Fine Arts (M.F.A.). The M.F.A. program takes it a step further by preparing students to teach, to work in research positions, become a curator, or qualify for a management or other high level position. While talent certainly goes a long way, most Ohio employers prefer to hire individuals with a bachelor's degree or higher in interactive media (or other related field) and several years of experience. Ohio's top interactive media schools can help you get started.
Ohio Interactive Media Schools
The state of Ohio is now home to 215 accredited institutions, according to the most recent figures released by the National Center for Education Sciences, Institute of Education Sciences (NCES IES). More than 500,000 students are enrolled in college here, with more than 2,500 enrolled in Ohio's major art schools alone. Continue reading to review Ohio's best options for aspiring interactive media artists and what they have to offer.
 
Columbus
The Ohio State University - Degrees Offered: B. F. A. Art and Technology, B. S. Design with Concentration in Visual Communication Design; M.F.A. Art and Technology; M. F. A. Digital Animation and Interactive Media
Columbus
Franklin University - Degrees Offered: B. S. Interactive Media Design
Oxford
Miami University - Degrees Offered: B. F. A. Graphic Design, Co-major in Interactive Media Studies
More Interactive Media related programs to consider:  

Request info
Selected Campus Locations:
Selected Programs: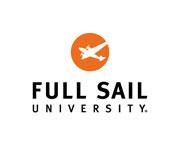 Request info
Selected Campus Locations:
Employment and Salary Trends for Ohio Interactive Artists
According to the latest report by the Bureau of Labor Statistics (March 29, 2012), Ohio is home to 53,830 salaried artists and designers. This group includes interactive media artists. The population of salaried artists here has decreased since 2002, when it was home to 55,470 salaried artists. However, the industry here experienced a significant increase in employment between 2006 and 2008. In 2006, the population dropped to 53,560, then bounced back in 2008, when the state was home to 56,330.
While the population of artists and designers here has been up and down for years, salaries have been on the rise at a steady pace. In 2006, Ohio's salaried artists averaged $41,090. This is a huge increase over 2002, when the average salary was $36,220.
By 2008, salaries were up again, and averaged $42,140. Today, the average salary for Ohio artists is $44,060 per year.
It is important to note that salaries vary greatly by field. For example, Ohio art directors average $82,840, while multimedia artists and animators average $56,460 per year, and media and communications professionals average $41,280. Many interactive media artists make their way into the gaming industry and we'd say, this is a smart choice.
According to several salary-reporting sites such as Indeed.com and Glassdoor.com Ohio game developers average $75,000-$84,000,000 per year, but salaries vary by location. For example, Cincinnati-based game designers & developers average around $78,000 per year, while Columbus-based designers & developers average around $77,000 per year. Meanwhile, Cleveland game designers & developers average around $74,000. Senior level designers and developers may earn $100,000+ per year, no matter where they live!
Across the U.S., there are 1.7 million salaried artists and designers, up from around 1.5 million in 2002. Salaries are up nationwide as well. The mean annual wage for salaried artists and designers is $53,850, up from $41,660 in 2002.