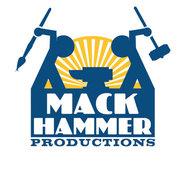 Jon McClenahan likes cartoons, chess, and civil war history...and guess which one he turned into a successful 30-year career?
Jon is a 30-year veteran in the animation industry, having started his career in 1980, learning the ropes, at Hanna-Barbera Australia. His entrepreneurial spirit kicked in 8 years later when, in 1988, he started his first studio Startoons (a venture that lasted 13 years). He then spent the next half decade in stints at different animation and game development studios in the U.S. and Germany. Not to be put-off by his first entrepreneurial effort, Jon's enterprising instinct kicked in when he started Mack Hammer Productions; showing our readers once again that animators need a keep-at-it spirit to succeed in the industry. Oh and did we mention that he was rejected from his alma mater's animation program?
http://www.youtube.com/user/jmcclenahan#p/a/u/2/v_rcrpL_tks
Recently Jon has been sharing the knowledge he has built up over his 30+ year career, as an instructor at Columbia College in Chicago. So, it is no surprise that he jumped at the chance to offer-up some advice to our aspiring-animator readers:
What is your firm's focus within animation and what led your firm to have such a focus?

Our focus is helping the client make a successful transition from concept to finished product. We have the experience and creative ability to be able to enhance production in every step along the way. We have concentrated on long-form projects because we have an irrational fear that viewers might not totally pay attention to our great work in ads!
Fill in the blank: The future of animation is _________.
The future of animation is in rediscovering FUN.
What are the best and worst aspects about working in the animation field?
As a bonafide member of animation's "Old Guard" it is with some degree of sadness that I recall the days when animators and artists controlled the industry. They knew the challenges and the solutions. Today's industry is unfortunately controlled by lawyers, accountants, and marketers. But the great thing about this industry is that you can have so much fun while earning a living! And getting to see audience reaction is the cherry on top.
Among your firm's achievements, which one(s) are you the most proud of?
We've worked on a few feature films but by far the most popular – AND fun to work on – were the episodes we did for Warner Bros' Tiny Toonsand Animaniacs. In particular, Steven Spielberg loved "Thirteensomething" (Tiny Toons) and "Bumbie's Mom" (Animaniacs).
What skills/qualities does your firm seek out when hiring new employees?
A promising drawing portfolio, but more importantly a passionate desire to excel AND work hard.
What particular schools, if any, does your firm recruit new hires from? If none, where do you recruit new hires?
We tend to look for locally-grown talent. We believe in buying the bananas green and letting them "ripen in the sunshine of our studio experience." Columbia College and Flashpoint Academy are the best animation schools in the area, but we will also hire unschooled applicants if they meet the above-named requirements.
What advice would you give to aspiring animators?
Do what you really WANT to do, be confident in your particular skills, don't apply for jobs you're not passionate about, and don't include any weaknesses on your demo reel just to fill space. And keep your reels to under three minutes. If you have three minutes of great stuff, you'll get hired. If you include three minutes of great stuff in a ten-minute reel, you won't get hired.
What were your most challenging projects, and why?
We did a Charlie Tuna commercial once, and Charlie had to ride a live-action bike behind a live-action picket fence, with a panning live-action camera. The registration and matting required was unbelievable.
What kind of education did it take to get you where you are today?
My education had little bearing on my career. In fact, the art school I went to wouldn't accept me into their animation program! But once out of school, I showed promise and passion, and that was enough to get me started.
What animation software packages does your firm prefer to use? Which one would you recommend to beginners?
We have always been big fans of ToonBoom, ever since 1993 when their offices were on LaBrea in Hollywood. Their current Harmony package is the best animation software available. They have always been very sensitive to professional/broadcast needs – very well conceived – and they are always staying up to date on the challenges, whether it's the high-def format or vector-based files or puppet rigging (similar to, but better than, Flash).
A lot of kids today like Flash, but I wouldn't really recommend it. I understand many beginners are getting good results with AfterEffects, but again, other than the cost, I can't really recommend it. ToonBoom makes a good competitively priced starter software called ToonBoom Studio.
Could you share with us your best story about working in the animation industry.
As a young director I once met and had lunch with Walter Lantz, one of the great pioneers of the industry … and he told me I was the tallest animator he ever met. Coming from a guy who started in the industry in 1915, it made me feel special.
Do you think that there is an increasing or decreasing demand for animators overall? Why?
There seems to be an increased demand for animators who will work cheap. Has to do with the global economy, I guess. But you can never substitute for quality – so there will always be a need for quality animators.