The state of Kansas gave us Almon Brown Stowger (the inventor of the world's first dial phone), William Purvis and Charles Wilson (the inventors of the first helicopter), and our 34th President, Dwight D. Eisenhower. It is home to natural wonders such as Rock City, home of 200 rocks (some the size of houses); the world's largest ball of twine, weighing in at more than 16,750 pounds, and of course, the country's official windiest city—Dodge City. What does all of this have to do with Graphic Design?
Plenty! Kansas is so unique and quirky that aspiring designers have no shortage of inspirational material to work with, whether designing for a small ad agency or a top web design firm.
Kansas has a few other things that might be of interest to aspiring designers. The Sunflower State is home to a number of schools that provide education and/or training in Graphic Design at a cost you can live with. Many of the state's community colleges offer enrichment courses in Graphic Design or a certificate or if you're interested in a Bachelor's Degree or higher, several Kansas schools certainly fit the
bill.
Kansas Graphic Design Schools
Kansas is home to several schools that offer either a concentration, B.A., B. F. A., or an M.F.A. in Graphic Design. Take a look at the list below to review Kansas's best schools for graphic designers and what each has to offer.
Emporia
Emporia State University - Degrees Offered: B. F. A. Art with Concentration in Graphic Design
Manhattan
Kansas State University - Degrees Offered: B. A., B. F. A. Art with Concentration in Digital Arts, Graphic Design; M. F. A. Graphic Design
More Graphic Design related programs to consider:  

Request info
Selected Campus Locations:
Selected Programs: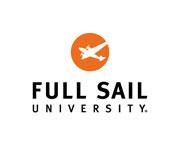 Request info
Selected Campus Locations:
Employment and Salary Trends for Kansas Graphic Designers
Kansas is home to nearly 2,000 graphic designers working in principle cities such as Wichita, Overland Park, Kansas City, Topeka, and Olathe—to name a few. Although the pool of graphic designers has decreased slightly since 2006, it's still quite impressive for the country's 33rd largest state. In 2006, around 2,160 graphic designers called Kansas home.
While the talent pool decreased slightly, salaries are on the rise. In 2006, the average salary for Kansas graphic designers was $35,680. By 2010, the average salary had increased to $39,860. Across the country, the mean annual wage for graphic designers overall was $48,140 in 2010. The lowest paid graphic designers earned less than $26,110 (median), and the highest 10 percent earned more than $74,660 (median). The middle 50 percent earned between $32,600 and $56,620 (median).
Earnings for higher-level positions, independent contractors, partners, and freelancers vary, but they are typically higher than earnings for salaried designers. According to the Bureau of Labor Statistics, "senior designers, who may supervise junior staff or have some decision-making authority that reflects their knowledge of graphic design," earned a median salary of $60,000. "Solo designers who freelanced
or worked under contract reported median earnings of $57,000. Design directors, the creative heads of design firms or in-house corporate design departments," earn $95,000. "Graphic designers with ownership or partnership interests in a firm or who are principals of the firm in some other capacity" average $95,000 per year.