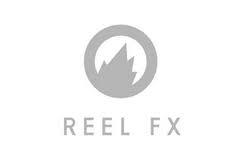 Some people have to create their own animation studios in order to gain a top level executive position, while others like Kyle Clark, Chief Operating Officer for Reel FX, EARN THE RIGHT.
Backed by his Masters of Fine Arts in Film, Video and Computer Animation Kyle has earned one heck of a reputation in the industry. Since graduating Kyle has gone on to become a published author on 3D Character Animation, and editor for other books published within the genre, college professor and lecturer, game developer, animator, and now, executive. Oh, and before all this he earned a degree in architecture.
Kyle grew through the ranks of Reel FX and was promoted to Chief Operating Officer after successfully overseeing work for the company's top clients, including: DreamWorks, Fox Animation, Disney, Warner Brother and Sony Pictures.
We were lucky enough to catch up with Kyle and pick his well-seasoned brain in a Q&A session:
What is your firm's focus within animation and what led your firm to have such a focus on this one?
Reel FX's focus within animation is character based content. We focus on this area because we feel that great characters are the foundation of great stories.
Fill in the blank: The future of animation is:__________.
Immersive, and widely accessible in venues outside of the theater.
What are the best and worst aspects about working in the animation industry?
The animation industry is one that requires a great deal of passion. For those with the passion it's rewarding to spend workdays doing something you truly love. The one downside is that production often requires long hours and the creative process can be very difficult to predict.
Among your firm's achievements, which one(s) are you the most proud of?
I'm most proud of our studio's culture. While Reel FX has done a tremendous amount of top quality work, and continues to raise the bar creatively, having a studio full of great people with great attitudes is a significant accomplishment in itself.
What skills/qualities does your firm seek out when hiring new employees?
Attitude is the primary quality we look for in a new employee. We want to go beyond the reel, and look at the person.
What particular schools, if any, does your firm recruit new hires from? If none, where do you recruit new hires?
We recruit from Ringling, Texas A&M, SCAD, University of Texas Dallas, and a number of other schools.
What advice would you give to aspiring animators?
Focus on making small amount of really strong work instead of a large amount of mediocre work.  
What kind of education did it take to get you where you are today?
I have an undergraduate degree in Architecture from Texas A&M and a Masters in Film, Video, and Computer Animation from The University of Southern California.
What animation software packages does your firm prefer to use? Which one would you recommend to beginners?
We are primarily a Maya based studio. Learning software is important. However, being versed in the fundamentals of color, composition, and performance are much more important. While the tools and technology for animation are constantly evolving, these fundamentals remain constant.
Could you share with us your best story about working in the animation industry?
One of my favorite projects is a 22 minutes show we did called "The Very First Noel". The husband and wife team of Yarrow and Carrie Cheney created it. And while it was not the most complicated piece we've worked on, it had a great story and appealing design. As with most productions, the budget and schedule were very tight. Everyone embraced the difficult challenge, and the show had a very creative and positive environment surrounding it. The results prove that you don't need big budget and long timeframes to make something special. 
Do you think that there is an increasing or decreasing demand for animators overall? Why?
The need for talent continues to rise. Animation is finding its way into more and more areas of media.
Check out more interviews at The Animation Career Review Interview Series.