Las Vegas Art Scene
It's no secret that the state of Nevada has seen better days. Real estate and the travel industry have suffered, and so has the world of fine art. On February 28, 2009, the Las Vegas Art Museum (LVAM) closed its doors after 59 years of operation. Other art museums, such as the Bellagio Gallery of Fine Art are still around, but public interest in fine art is at an all-time low. However, several areas of art that are still booming in Las Vegas. They are: film, digital art, and gaming.
The nation's tough economy hasn't stopped the Nevada Film Office (NFO) from attracting more than 300 film projects each year. This has kept the city's production studios alive. To become a part of Vegas's active film or gaming scene, you'll need the right training. Several Las Vegas (and surrounding area) schools offer gaming and animation programs that can help prepare you to work in the field locally or in Hollywood. The choice is yours.
Las Vegas Animation Schools and Programs
To get started on a career in animation, choose one of the following degree programs:
Animation
Multimedia art
Computer science with a focus in animation or multi-media art
Fine art with a focus in animation
Advertising with a focus in animation
You can opt for a certificate or associate degree to land an entry-level job or you can earn a bachelor's degree to increase your chances of obtaining a position with more responsibility and growth opportunity. A number of Las Vegas area schools offer certificate programs and degree programs. The College of Southern Nevada offers an associate in computer graphics with an animation focus. The International Academy of Design and Technology (IADT) in Henderson offers a Bachelor of Fine Arts in Game Design and Development. Students IADT students will take a number of animation courses, which can also help prepare them for a career in film and video animation.
Other programs are offered at several other Henderson colleges, which is only a 16-mile commute from Las Vegas. They are Nevada State College, The Art Institute of Las Vegas, and ITT Technical Institute.
More Animation related programs to consider:  

Request info
Selected Campus Locations:
Selected Programs: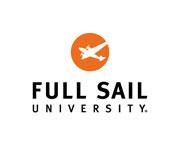 Request info
Selected Campus Locations:
Las Vegas Animation Employers
Las Vegas animators have plenty of employers to choose from. Film and video animators may find employment at production companies such as Levy Production Group and Laguna Productions. Other production companies and studios include: 
AMI Studios
24-7 HD, Film and Video Production
808 Post & Production, Inc.
The Render Café
Dav Productions
DK Productions
There are more than 1,000 technology firms in Nevada. This figure includes gaming firms. Many are located in Las Vegas and the surrounding area. Visit Manta.com to browse Vegas area listings or check out Jet Set Games or Shift4 Corporation.
Animation Careers at a Glance
The Bureau of Labor Statistics has reported a 14 percent increase in job growth for animators between now and 2018. Nevada animators will enjoy some of this growth. The state's animator population was around 190 in 2006. By 2009, the population was up to 270. In Las Vegas, the population doubled from 90 in 2006 to 180 in 2009. Salary growth sounds promising as well. The average Las Vegas animator earns $11,270 more than he did in 2006. The current average salary is $56,000. In 2006, it was $44,730. Independent contractors and studio owners may earn even more. 
For more information about the animation industry in the U.S., visit the Bureau of Labor Statistics at www.bls.gov.