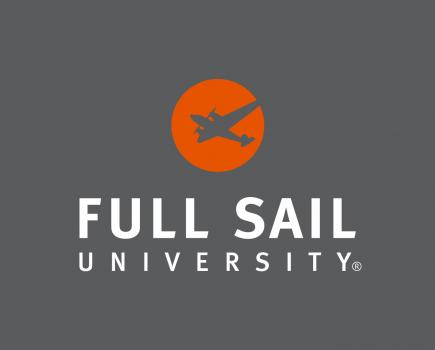 This article is a guest contribution from Dave Franko, Full Sail University's Executive Vice President of Academic Affairs
COVID-19 has brought with it a great deal of uncertainty for parents and students as it relates to education – whether it be at the K-12 level or higher ed. In March, schools had to quickly pivot to online and virtual learning solutions so students and the community could improve their chances of staying safe during the pandemic.
At Full Sail University specifically, we were equipped to make a relatively seamless transition to virtual learning with the robust virtual learning platforms that were in place previously. All campus students and teachers were trained to use Full Sail's learning management system prior to the pandemic. We have been offering online courses since 2006 and launched our first official online degree program in October of 2007. Our almost 15 years of virtual learning experience gave us the first-hand knowledge and experience needed to ensure that our students remain engaged in all of Full Sail University's offerings.
Preparing Our Students
In many ways, Full Sail was proactive in its approach to the initial onset of the pandemic. As a university that places such a high value in connectivity through technology, we launched a program called Project LaunchBoxTM in 2007. Project LaunchBoxTM is designed to provide students with a laptop and the media creation software necessary to complete their degree programs from anywhere.
Because our campus students also take part in Project LaunchBoxTM, we were able to transition over 5,000 students to virtual learning quickly.
In addition, we have launched and distributed several scholarships to help those impacted by COVID-19. These scholarships include the Hardship Assistance Scholarship program, the Technology Assistance Scholarship program, and the Dr. Deborah Kantor Nagler Memorial Scholarship Full Tuition Scholarship program – all with the common goal of helping recipients not just function during the pandemic but excel. The Dr. Deborah Kantor Nagler Memorial Scholarship in particular is a $1 Million scholarship initiative where over thirty K-12 teachers across the nation who apply and qualify will each receive a full scholarship to Full Sail's Instructional Design & Technology Master of Science degree program.The scholarship program was created to enable teachers to leverage the power of technology to enhance student's education.
Engaging Our Students
Aside from the methods Full Sail University uses to prepare our students for success in a virtual learning landscape, we are also taking many measures to keep our students engaged and interacting with our many programs.
While virtual and campus students are accustomed to continued learning and opportunities in and out of the classroom, we wanted to make sure our students lacked for nothing as it relates to educational and professional growth. To ensure our students are receiving networking, learning and overall growth opportunities, we set in place many new virtual offerings.
Each week Full Sail hosts a seminar for students in search of general career advice. We also connect graduating students with industry professionals throughout the week for Zoom sessions to discuss job searching tips, provide portfolio critiques and answer general questions.
The university also launched a virtual master lecture series. Industry professionals and award-winning alumni offered their time and knowledge to help develop an immersive educational experience for students. Industry pros such as NBC Sports' Mike Tirico have given guest lectures, held workshops and been a part of Full Sail's master lecture series to help students gain an inside look into their desired career field.
On Tuesdays, Full Sail University's Emerging Technologies Department has started hosting a weekly social media streaming event called Tech Tuesdays. The panel discussions allow students and the general public to learn from industry professionals who have tech startups and those who work with tech giants like Google, Amazon and Facebook.
Students have also been able to hold virtual seminars for workshops, panels, lectures and club gatherings. Our esports community has adapted well to the changes brought on by the pandemic. Full Sail University was even able to host virtual tryouts for the Fall semester teams and has hosted or participated in charity gaming events benefiting numerous philanthropic organizations throughout the pandemic.
Since Full Sail University has a new class of students who enroll and graduate monthly, we have conducted several virtual orientations and graduations to continue to educate students on Full Sail and celebrate their milestones.
What's Next for Full Sail University
Although we have adjusted well to virtual learning for our campus students, we have been working diligently to provide an optional on-campus experience for all Full Sail University students enrolled in campus degrees. We have and continue to place our students and employees' health and safety as our top priority.
We have developed and continue to alter our multi-phased reopening plan based on updates and guidance from the CDC, Federal, State and local agencies.
During phase one of our opening, Full Sail University allowed small groups of students to voluntarily and safely attend eligible labs. To ensure the continued safety of our students and staff, we have taken numerous measures, including daily health attestations, temperature checks, mandatory face coverings, social distancing measures, and sanitization and disinfection of spaces and equipment on campus regularly.
Due to the success we achieved during phase one of our reopening, in October, we expanded our on-campus experiences based on knowledge gained in phase one of our on-campus reopening. Phase two of Full Sail University's reopening mainly includes the expansion of our lab offerings, allowing more of our students to have an optional on-campus experience.
The uncertain nature of COVID-19 has impacted all schools; however, at Full Sail University we have not let it reduce our quality of education and level of student engagement. Rather than succumbing to the challenges of the pandemic, we are continuing to allow creativity, innovation and our student-centric approach to lead our students to success.