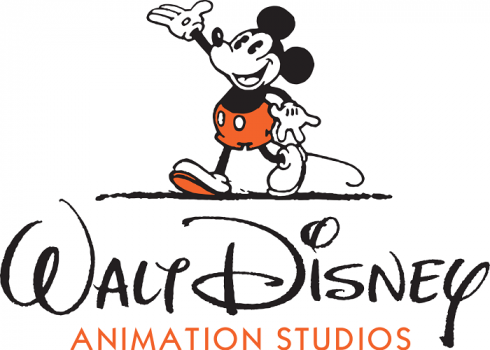 Disney is one of the world's leading producers and providers of entertainment and information. This multibillion-dollar corporation delivers an endless stream of entertainment and content through its large family of companies including The Walt Disney Studios, Walt Disney Animation Studios, Disney Parks, Disney Consumer Products, Disney Interactive, The Walt Disney Company, ABC Television Group, ESPN, and Marvel. This means, there are many opportunities for students and recent graduates to become Disney Professional Interns or Apprentices. Says Disney, "interns contribute to the success of Disney's many brands in a way no other company can match. That is why our employees are the most valuable part of our organization." 
Most former animation interns and apprentices would agree that the company also values high performers and high-potential employees, so getting your foot in the door will take some work. The good news is once you're in, not only will you forever be associated with one of the largest entertainment companies in the world, but you will actually get paid for your talent, persistence, and hard work. Let's take a look at the Apprenticeship program first.
Based in Disney's Burbank, California offices, the Apprenticeship program is open to recent college graduates (those within three years of graduation), in the areas of art and animation, fine art and design, computer graphics, engineering, production, and general film studies. The program is available to graduates with advanced degrees as well, and candidates may choose a three-, six- or 12-month option. Positions are paid and the timeframe is Fall and Spring. Apprentices work under the direction of a Disney Mentor and they are assigned to a specific discipline such as: 
Animation
Background Painting
Crowd Effects and Animation
Effects Animation
Layout
Lighting & Compositing
Modeling
Post Production
Production Management
Story
Technical Director – Character, Effects, Hair/Cloth, Look, or Pipeline
Texture Painting
Visual Development
To apply for the Apprenticeship program, you will need a polished resume, cover letter, and portfolio/demo reel. These are the "first steps to sharing your skill set" with the studio. And here's a bit of advice straight from the horse's mouth, "keep in mind that we have seconds to evaluate your work so put your best work first. Eliminate weaker work and always give credit where credit is due. The organization and thoughtfulness represented in your application is sometimes as important as your final work." Application materials may only be submitted through the programs online process. To get started, create a profile here. If you don't hear from Disney within a month or so, do not fret. In some cases, it may take months or even years to get a call for an interview, so start the process as early as possible and continue to add work, resume, skill set, and availability updates to your profile. If you notice a new opportunity on the site and it matches your skills, you should apply. In addition, says the studio, "if you don't see a current opening, you can add your work to our talent pool depending on your discipline. You may also opt-in to receive email updates on our latest news."
The same application procedure and advice apply to the Internship program. However, there are several differences between the programs. The Internship program, also in Burbank, takes place during the summer months for eight or 12 weeks. Also a paid positon, the Internship is open to students who will be returning to school in the Fall. Interns will also work directly with a Disney mentor as they "explore all aspects of art, storytelling, and filmmaking." The internship also allows students "to meet and collaborate with a talented group of students from around the globe and become part of a multi-disciplinary team focused on both individual and group projects."
At the time this article was published, the following opportunities were Internship opportunities were available.
Animator
Character Technical Director
Effects Animation Artist
General Technical Director
Layout Artist
Lighter
Look Development Artist
Modeler
Story Artist
Visual Development Artist
Please note that if you do not live in the Burbank area and Disney is interested in accepting you into its Apprenticeship or Internship program, they will interview you by phone, Skype, or both. In addition, most candidates will complete several interview rounds over the course of several months before they receive an offer. 
Sources
"Disney Professional Internships." Disney Careers. Disney, 2016. Web. 06 June 2016. 
"Interns & Apprentices." Walt Disney Animation Studios. Disney, 2016. Web. 06 June 2016.
"The World's Biggest Public Companies - 2016." Forbes. Forbes Magazine, May 2016. Web. 06 June 2016.
"Walt Disney Animation Studios - Candidate Reviews." Glassdoor. Glassdoor, Inc., 20 May 2016. Web. 06 June 2016.