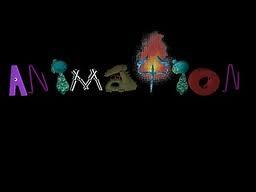 There are throngs of new boutique animation studios around. Maximilian Zillion is not one of them. When Kevin Webster started Maximilian Zillion Animation over 20 years ago he had one dream—to make moving art, professionally. And for the last two decades he has done just that.
A lot has changed in the two decades since Maximilian Zillion started though, "the business was started in the 90's, before desktop computers, where I would stay up all night at a rented studio". Kevin now stays up all night in the comfort of his own home, naked; one of the benefits to being a successful entrepreneur--making your own rules.
Kevin is still in love with the art, and its no wonder with "so many beautiful and imaginative ideas on the scene these days". We agree. It was no surprise therefore that he jumped at the chance to discuss his passion (and successes) with us as part of Animation Career Review's Interview Series:
What is your firm's focus within animation and what led your firm to have such a focus?
We're a very small outfit doing mostly commercials. Staying small retains control. My attitude is that 95 percent of viewers are not in the market for the particular product or service, at that time. It's important to captivate, and perhaps when someone thinks of a need in that field, they will recall the animation and inspire a choice. That's Entertainment.
Fill in the blank: The future of animation is _________.
unstuck in time.
What are the best and worst aspects about working in the animation field?
Best - Creating worlds and atmospheres that are wholly and uniquely autonomous.
Worst - Mind-bendingly anal-retentive. But it can be very zen.
Among your firm's achievements, which one(s) are you the most proud of?
Making people happy. Some for business reasons. Most for bemusement.
What particular schools, if any, does your firm recruit new hires from? If none, where do you recruit new hires?
I would look for imaginative technique and enthusiasm.
What advice would you give to aspiring animators?
Go, man, go.
It's all so available and cheap.
I would like to be reborn today.
Perhaps I will let my clone enjoy all that is, instead of harvesting parts.
What were your most challenging projects, and why?
Trying to make mundane products or services interesting - to me.
Most challenging is trying to do artful animations for myself.
What kind of education did it take to get you where you are today?
Making racy flip book animations in grade school on the edge pages of paperback classics.
What animation software packages does your firm prefer to use? Which one would you recommend to beginners?
I've used Photoshop, Illustrator, and Apple Motion, and Adobe Premiere.
These days, there are so many options. Many inexpensive, or free. Concerning cell animation in particular, this is basically 1915 technology. One frame after another.
Could you share with us your best story about working in the animation industry.
I get to work naked.
Do you think that there is an increasing or decreasing demand for animators overall? Why?
Increasing, judging from the wide array of media-utilizing animation. Plus, it's inherent charm and uniqueness lends an attention grabbing power that garners notice.
Check out more interviews at Animation Career Review's Interview Series.