Animation Careers in Maryland Overview
The Maryland Film Office has an entire department dedicated to stimulating and strengthening the state's digital entertainment and emerging media community. Known as "DEEM," an acronym for Digital Entertainment & Emerging Media, the Department encourages the growth of companies specializing in animation, audio and interactive technology, web design, and e-commerce. In addition to having DEEM on its side and being recognized as a major hub for games and interactive technology, the State of Maryland is home to a large community of innovators in the computer gaming industry, a variety of successful digital modeling companies and firms that outrank others in simulation and serious games for application in the education, medical, defense, and training sectors, and primary, secondary, and higher learning institutions that are busy educating the next generation of digital trailblazers.
The state is home to 62 Title IV degree-granting institutions. Many of them are high on the list of top art and design schools. Just a few include Maryland Institute College of Art and Goucher College. Both schools are located in the state's largest and most progressive city—Baltimore.
Employment and Salary Trends for Maryland Animators
Maryland is home to 31,340 professionals working in Arts, Design, Entertainment, Sports, and Media occupations. Around 450 are salaried multimedia artists and animators averaging $65,790 per year, up from $57,130 in 2013 when the state was home to around 470 animators and multimedia artists. Nationwide, the mean annual wage for animators and multimedia artists is $69,410 and overall employment for this group is expected to increase by six percent for the 2012-2022 decade.
The top five highest paying states for animators are:
California ($82,170)
Washington ($75,740)
Massachusetts ($73,470)
New York ($70,660)
Idaho ($69,450)
The top paying industries for animators and multimedia artists are:
Wholesale Electronic Markets and Agents and Brokers ($81,760)
Other Information Services ($80,310)
Software Publishers ($76,090)
Independent Artists, Writers, and Performers ($75,150)
Motion Picture and Video Industries ($73,950)
The states with the highest employment levels for animators and multimedia artists are California, New York, Washington, Texas and Georgia.
In Maryland and across the U.S., the industries with the highest levels of employment are the Motion Picture and Video industries, Computer Systems Design and Related Services, Software Publishers, Advertising, Public Relations, and Related Services, and Other Information Services. 'Independent Artists, Writers, and Performers' has the second highest concentration of employment for animators and multimedia artists, along with an impressive average salary of $75,150 per year.
Animation Career Opportunities in Maryland
Job opportunities for salaried and independent animators can be found at creative agencies, production studios and technology companies such as:
38 Studios, Baltimore
ADG Creative, Columbia
Arbitron, Columbia
Bethesda Softworks, Rockville
Bully Entertainment, Towson
Chaos Group, Baltimore
Firaxis Games, Glencoe
In Focus Studios, Annapolis
Kolrom Multimedia, Pikesville
L-3 Communications, Aberdeen
LMD, Laurel
Lockheed Martin, Bethesda
Marstudio, Rockville
Maryland Technology Corporation (TEDCO), Columbia
MOSAIC Technologies Group, Fulton
Oceaneering, Hanover
PCM Animation Studios, Silver Spring
Pixeldust Studios, Bethesda
TB&C, Inc., Baltimore
Weitzman Agency, Annapolis
ZeniMax Media, Rockville
Although animation jobs can be found in many cities across the state, a greater number of opportunities can be found in larger cities such as Baltimore, Columbia, Bethesda, Rockville, Towson, and Annapolis, to name a few. 
Maryland Animation Training Programs
Maryland is home to a variety of schools that offer animation programs. As mentioned, Maryland Institute College of Art and Goucher College are popular options as well as:
Also worth considering are community colleges that offer animation certificates, enrichment courses, and other non-degree animation programs. Just a few options include Hagerstown Community College in Hagerstown and Cecil College in North East.
More Animation related programs to consider:  

Request info
Selected Campus Locations:
Selected Programs: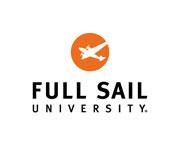 Request info
Selected Campus Locations:
Awesome Animation Fact: The average Japanese animation (anime) episode costs around $100,000 to $200,000 (U.S.) to make. In 2011, the average American animated half-hour cost $532,309 and Nickelodeon animated shows cost $600,000 to $700,000 per episode. –EndlessFacts.com & Lineboil.com