What does a Mathematical Modeler do? Where does a Mathematical Modeler work? ACR takes a look:
About Mathematical Modelers
Mathematical modelers use mathematical models to illustrate processes or solve complex problems. These skills can be applied to a number of fields including animation. Many mathematical modelers use their mathematical modeling skills along with software technology to create and animate 3D representations of processes.
Mathematical Modeler Jobs
According to mathematical modeler Nira Chamberlain, modelers pinpoint the essence of what makes something work, be it a jet engine, a social network, or even the economy, and phrase it in mathematical language. Modelers encode the main features of the process with equations, and then simulate it. By doing this, modelers can gain a deeper understanding of the process, conduct experiments (that would otherwise be unfeasible or even impossible to do), and predict future behavior.
Mathematical modelers work in dozens of different industries from aerospace to zoology. In entertainment focused industries, mathematical modelers may work on technical teams in video game design, video game programming, animation, and film and video. 
Mathematical Modeler Salaries
Mathematical modelers earn some of the highest salaries in the career world. Even entry-level modelers can earn a lucrative salary, along with the opportunity to move up quickly in the field. According to the Bureau of Labor Statistics, median annual wages of mathematical modelers (mathematicians) were $95,150 in May 2008. The middle 50 percent earned between $71,430 and $119,480 and the lowest 10 percent had earnings of less than $53,570. The highest 10 percent earned more than $140,500.
Becoming a Mathematical Modeler
Mathematical modelers typically hold a Ph.D., but not all employers require one. In some cases, a master's degree and experience may be acceptable. If you're interested in using your mathematical skills in the animation or gaming industry, you might consider a minor in animation or game design or taking related courses.
Job Trends for Mathematical Modelers
Employment growth for mathematical modelers (mathematicians) is expected to average 22 percent for the 2008-2018 decade. This is much faster than average for all occupations. According to the Bureau of Labor Statistics, job competition will remain keen because employment in this occupation is relatively small and few new jobs are expected. Ph.D. holders with a strong background in mathematics and a related discipline, such as engineering or computer science, and who apply mathematical theory to real-world problems will have the best job prospects in related occupations. In addition, mathematicians with experience in computer programming will better their job prospects in many occupations.
Schools to Consider: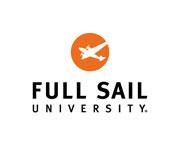 Request info
Selected Campus Locations:
Top 50 Nationally for Animation (#27) - 2019
Top 50 Nationally for Game Design (#24) - 2019
Top 10 in Florida for Graphic Design (#4) - 2019

Request info
Selected Campus Locations:
Top 50 Nationally for Animation (#21) - 2019
Top 50 Nationally for Game Design (#28) - 2019
Top 40 Nationally for Illustration (#40) - 2019