From film and television production to advertising and event production, media artists work in some of today's most exciting fields. In the State of Texas, aspiring media artists will find no shortage of studios, creative agencies, galleries, art organizations, and more that are always looking for fresh talent. Just a few include Firehouse Advertising, Planet Texas Studios, Miller Ad Agency, Austin Visuals, and Adcetera.
Because media arts is such a popular career choice in Texas, several top Universities offer programs. Just a few include Southern Methodist University's Meadows School of the Arts and the University of North Texas. Continue reading to find out which schools offer the best programs for aspiring media artists and where to find them.
Texas Media Arts Schools
According to the latest Institute of Education Sciences (IES) report, Texas is home to 252 Title IV colleges and universities. Many of these schools have notable art, film, and communications departments. Several offer programs for students interested in pursuing a career in media arts. Scroll through the list below to review Texas's best options for aspiring media arts professionals and what they have to offer. 
Commerce
Texas A&M University Commerce - Degrees Offered: BFA Visual Communication Arts with an Emphasis New Media, BA/BS Media Studies
Dallas
Southern Methodist University, Meadows School of the Arts - Degrees Offered: BA, BFA, Film and Media Arts, MA Film and Media Studies
Denton 
University of North Texas - Degrees Offered: BFA Studio Art with a Concentration in New Media Art
Houston
Houston Baptist University - Degrees Offered: BA and a Minor in Cinema and New Media Arts
The Art Institute of Houston - Degrees Offered: BFA Media Arts & Animation
Waco
Baylor University - Degrees Offered: BA New Media with Photojournalism, Broadcast Journalism and Media Arts
More Texas Media Art related programs to consider:  

Request info
Selected Campus Locations:
Selected Programs: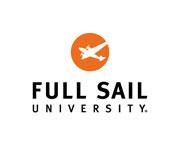 Request info
Selected Campus Locations:
Employment and Salary Trends for Texas Media Artists
According to the Bureau of Labor Statistics, the U.S. is home to 25,530 salaried media and communications professionals. They average $51,440 per year, slightly down from $52,550 in 2013 when the nation was home to 22,030 professionals in this field. The highest paid media and communications workers average $87,410 per year, and the lowest paid professionals average $24,280 per year.
Texas is home to 1,130 media and communication workers up from 440 in 2013. This means  Texas has the fifth highest employment level for this occupation. The top five list is as follows:
California       
Minnesota     
Florida
New York       
Texas  
It is important to note that many media and communications professionals work independently. This means, the total population of people working in this field is likely much higher. Individual salaries for self-employed workers may be much more or less than the average depending on location, industry, and more.
The industries with the highest employment levels overall are:
Motion Picture and Video Industries          
Colleges, Universities, and Professional Schools    
Radio and Television Broadcasting  
Advertising, Public Relations, and Related Services
Promoters of Performing Arts, Sports, and Similar Events
In addition to holding the number five position on the list, Texas is home to the Fort Worth-Arlington, TX Metropolitan Division, which holds the number six position on the list of metropolitan areas with the highest employment level in this occupation. While employment levels are high, salaries have dipped a bit over the last few years. Texas-based media and communications workers average $56,830 per year, down from $59,610 in 2013. The top five highest paying states for this profession are:
New Mexico (average annual salary - $102,210 per year)
Colorado ($71,560)
District of Columbia ($69,600)
Georgia ($63,100)
New York ($61,510)
As mentioned, individual salaries may vary greatly by location, industry, and more. For example, media professionals in the sound recording industries average $68,640 per year, while those working in the motion picture and video industries average $52,700 per year.
In Florida, the average salary is $43,780 per year, while New York-based media professionals average $61,510 per year. The top five highest paying industries for media and communications professionals are: 
Wholesale Electronic Markets and Agents and Brokers (average salary $99,250 per year)
Medical Equipment and Supplies Manufacturing ($75,450)
Professional and Commercial Equipment and Supplies Merchant Wholesalers ($70,930)
Sound Recording Industries ($68,640)
Scientific Research and Development Services ($61,480) 
While it is possible to find job opportunities in multiple industries and just about anywhere in the state, some cities have more to offer than others do. Start with the state's largest cities including Houston, San Antonio, Dallas, Austin, Fort Worth, and El Paso. Smaller (but not small) cities such as Arlington, Corpus Christi, Plano, Laredo and Amarillo are also worth exploring.
Awesome Animation Facts: The first Yu-Gi-Oh! anime adaptation was produced by Toei Animation and aired on TV Asahi between April 4, 1998 and October 10, 1998, running for 27 episodes. -10 Facts About