Montana is chock full of artists of all kinds from painters to pottery makers to computer animators. More than 6,000 artists live here and this figure is expected to grow in the coming years. For animators this is good news because the large community of artists along with breathtaking scenery and a full-service film office attract all types of productions from Hollywood and beyond.
In addition to the film industry, Montana animators work in other fields such as advertising, web and graphic design, and education.  The state is home to a variety of schools from traditional colleges to tribal schools. Montana's academic institutions offer plenty of opportunities to train for and teach in the exciting field of animation. 
Montana Animation Schools
Montana colleges are made up of schools in the University of Montana system, the Montana State System, the private sector, and tribal colleges. Scroll through the list below to review Montana's best options for animators and other artists, and what they have to offer.
Billings
Montana State University (Billings) – Degrees Offered: B. A., B. F. A. Art with Concentration in New Media

Bozeman
Montana State University - Degrees Offered: B. F. A. Graphic Design

Havre
Montana State University (Northern) - Degrees Offered: B. A., A. A. S. Graphic Design
More Animation related programs to consider: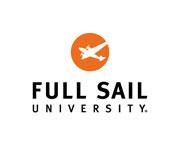 Request info
Selected Campus Locations:
Employment and Salary Trends for Montana Animators
The Bureau of Labor Statistics does not offer salary and employment information for Montana animators and multi-media artists. The Bureau does report information about the art industry as a whole. In 2002, 4,420 artists lived in Montana. By 2009, the figure had increased to nearly 6,000. The artist population here isn't the only thing on the rise. Salaries for Montana artists have increased quite a bit since 2002. In 2002, Montana artists averaged $27,930. In 2009, they averaged $34,810.
It is important to keep in mind that average salaries vary greatly by industry, location, type of company and many other factors. For example, fine artists may average $38,000-$40,000 or more per year, while interior designers may average $54,000 or more per year. The mean annual wage for animators and multi-media artists nationwide was $62,810 in 2009. The lowest paid animators earned $32,360 per year and the highest paid animators earned $99,130 per year.