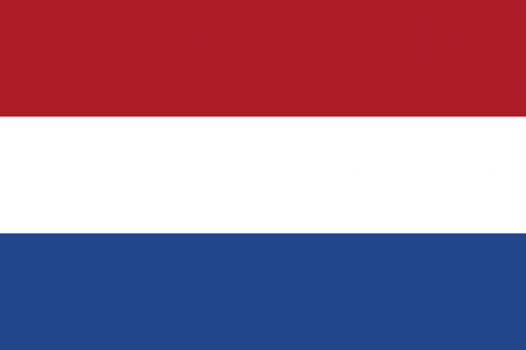 The Netherlands is home to one of the most progressive cities in the world—Amsterdam. The capital city has a population of more than 813,000, with close to 1.6 million living in the greater metropolitan area. This city, with its live-and-let-live attitude, attracts more than 5 million visitors each year who travel here to enjoy gorgeous scenery (Amsterdam's parks and canals are world-famous), historic sites such as the Van Gogh Museum and Anne Frank House, cool coffee shops and restaurants, and upscale shopping. Other major cities such as Rotterdam, The Hague, and Utrecht have their fair share of attractions as well. 
Besides being a fine place to visit, the Netherlands is also a wonderful place for aspiring artists. If you want to study fine art, design, or animation, you will find many schools that offer top-tier programs. Examples include Amsterdam University of the Arts, Dutch Art Institute, Royal Academy of Art-The Hague, The Gerrit Rietveld Academie, and Willem de Kooning Academie. 
The Dutch film industry has "blossomed" over the past several years, according to Variety, and animation studios seem to be popping up everywhere too. A few include 5am Studios, Colorbleed, Mookx, Studio Pupil, PlusOne, Ambassadors Creative Production Studio, The Outpost, Cortical Studios, and Submarine. Now that you have a good idea about what The Netherlands has to offer, let's explore the animation school options here and what they have to offer. 

Willem de Kooning Academie, Rotterdam, Netherlands 
Willem de Kooning Academie (WdKA) is part of Rotterdam University of Applied Sciences. Located in the second largest city in the Netherlands, the school is a "leading international academy" offering media, art, design, and education programs leading to a bachelor's or master's degree. Options for aspiring animators include a Bachelor of Design (BDes) in Animation. Related programs include a Bachelor of Design in Illustration. 
The Animation program consists of two years of study in basic skills development. Students will learn "several different techniques, principles and theory, initially from simple resources." Projects will become more complex as students make their way through the program. The second half of the program emphasizes "collaboration, practical assignments, compiling a portfolio and an internship." Students will have the opportunity to study (exchange) in a city such as Boston, London, Berlin, or Tokyo. 

SAE Institute, Amsterdam, Netherlands 
With 54 campuses in 26 countries, SAE Institute is world's largest, industry-focused creative media educator. The institute offers programs in the areas of animation, audio, film, games development, music business, and the web. The Amsterdam location has several undergraduate options for animators including a BA/BSc (Hons) Game Art and Animation, and a Game Art Diploma. Graduate offerings include an MA/MSC Professional Practice (Creative Media Industries). The graduate program allows students to tailor their courses to suit their area of interest. Though the degree awarded is titled Creative Media Industries, students may present a case for an alternative title that is more specific to their genre. 

HKU University of the Arts, Utrecht, Netherlands 
HKU University of the Arts is one of the largest art and culture-oriented institutes in Europe. The school has a population of 3,900 students enrolled in more than a dozen programs. Options for animators include a Bachelor of Design (BDes) in Animation. Related programs include a BDes in Illustration, a Bachelor of Fine Art (BFA), and a Bachelor of Creative Technologies that has options in Game Design, Game Art, Game Development, Interaction Design, Audio Design, and Sound Design. 
Students in the Animation program will explore areas ranging from classical to digital 2D and 3D computer animation. Study abroad options are available during students' second and third year of study. These options are supervised in English. 

Netherlands Film Academy, Amsterdam, Netherlands 
Founded in 1958, Netherlands Film Academy is part of Amsterdam University of the Arts. The school produces some 80 graduates each year from nine bachelor's and master's programs. Options for animators include a Bachelor in Film and Television, with an Immersive Media/Visual Effects (IMVFX) Track. Students can further refine their degree by choosing a specialization. Options include Visual Effects and Interactive Media/Real-Time Storytelling. 
Per the Academy, the school "is place where you can experiment with new forms of storytelling and new techniques. A whole world of computer options lies before you, allowing you to tell stories through 3D animation." Students in all tracks and specializations will benefit from close collaboration with international media companies, research labs, and universities. 

Rotterdam University of Applied Sciences, Rotterdam, Netherlands 
Rotterdam University of Applied Sciences is home to around 30,000 students and 3,000 employees spread over 80 programs and 12 sites in the city. The school offers a graduate program well suited to animators looking for an interdisciplinary advanced degree. The two-year Master in Media Design allows students to explore animation, cinema, mobile media, photography, information systems, and technological networks. 
Another highlight of the program is the staff. Program head Simon Pummell is a BAFTA winning filmmaker currently completing his fourth feature film and MIT Media Lab graduate Michael Murtaugh is a pioneer of the online video "active archives" project, which he presented at Documenta 13. 
Sources
"Amsterdam Population 2017." World Population Review. World Population Review, 2017. Web. 10 Apr. 2017. 
Keslassy, Elsa. "With A New Generation At Work, The Netherlands Look To Claim A Spot In The Firmament Of European Cinema." Variety. Variety Media, LLC, a Subsidiary of Penske Business Media, LLC., 15 May 2016. Web. 10 Apr. 2017. 
Le Nevez, Catherine. "The Netherlands." Lonely Planet. Lonely Planet, 2017. Web. 10 Apr. 2017.