No matter how you define "new media," this discipline has elements of reporting, photography, design, film, advertising, editing, special effects, computer science, and more. Professionals in this field use these skills and many others to incorporate new media into existing businesses and communication systems. A degree in new media opens the door to so many different careers, it would be tough to list them all here, but just a few include art director, new media designer, new media specialist, interactive producer, digital video designer, motion graphics design and production, interactive designer, illustrator, and graphic designer.
Fortunately, in the state of Illinois, hundreds of companies need talented new media graduates. Just a few include the interactive departments at CBS, NBC, and FOX Chicago, Groupon, Leo Burnett, Tribune Media Group, Y&R, McGraw Hill Education, Houghton Mifflin, Saatchi & Saatchi, Moveo, Motorola, Morning Star, Jellyvision, Tribal DDB, Radar Studios, and Digital Third Coast. While you can find new media jobs across the state, most are in Chicago—the nations third largest city.  
Besides being home to a number of major creative agencies, media firms, and more, Illinois is home to more than 180 accredited colleges and universities. Most have art and design, communications, and film departments. While only a handful offer new media programs, they are among the top new media programs in the U.S. 
Illinois New Media Schools
Illinois is home to several schools that offer a degree or concentration in new media. Scroll through the list below to take a look at Illinois's new media schools and what they have to offer.
Champaign
University of Illinois at Urbana - Degrees Offered: B. F. A. Graphic Design, New Media; M. F. A. Art and Design with Concentration in Graphic Design, M. F. A. Studio with Concentration in New Media
Chicago
School of the Art Institute of Chicago - Degrees Offered: B. F. A. with departmental or interdisciplinary emphasis; SAIC departments include Animation, New Media and Visual Communication Design. M. F. A. Visual Communication Design
Chicago
University of Illinois at Chicago - Degrees Offered:  B. F. A. Electronic Visualization, Graphic Design; M. F. A. Graphic Design, New Media Arts
More Illinois Schools with New Media related programs:  

Request info
Selected Campus Locations:
Selected Programs: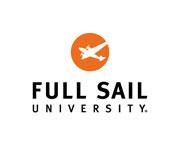 Request info
Selected Campus Locations:
Employment and Salary Trends for Illinois New Media Professionals
The states with the highest employment of salaried media and communications professionals are located in California, Minnesota, Florida, Illinois, and Washington. In 2010, Illinois was home to 1,420 media and communications professionals with an average annual income of $45,790. Although the state lost around 440 salaried media and communications professionals between 2006 and 2010, Illinois is still on the list of the top five states for workers in this field. In addition, salaries decreased only slightly over the last six years, from $48,140 in 2006.
Across the nation, there are more than 23,000 salaried media and communications professionals, up slightly from 22,970 for 2006. In 2010, media and communications professionals nationwide averaged $43,090 (median). The lowest paid professionals earned $23,480, and the highest 10 percent averaged $85,630. These figures have increased since 2006, when the median average was $42,570, the lowest 10 percent earned $22,580, and the top 10 percent earned $76,270.