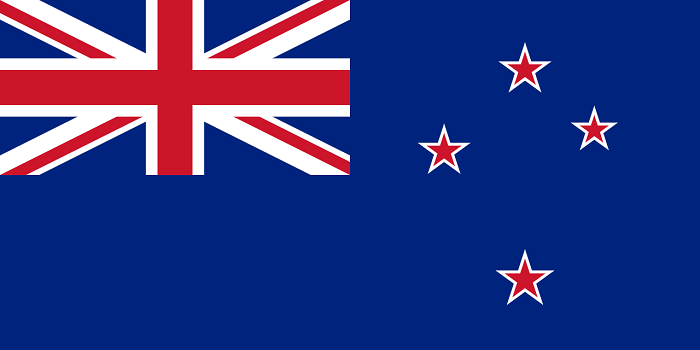 New Zealand is one of the most beautiful island countries on earth. This small nation of less than 5 million people attracts more than 3 million visitors annually. This contributes billions of dollars to the economy. Another booming area that might surprise you is the film industry. According to Stats New Zealand, total revenue in 2015 from all screen industry businesses here was $3.22 billion. Collectively, these businesses employ an impressive 14,200 people.
A healthy economy translates to plenty of money to fund vital areas such as education. So it's not surprising that New Zealand is home to some of the best public universities in the world—and some of the largest. University of Auckland (42,100), Auckland University of Technology-AUT (28,314 students), Victoria University of Wellington (21,000), and Massey University (18,000) are just a few. With a thriving film industry, it's also not surprising that many of these schools offer top ranked animation and film programs. Let's take a look. 

Auckland University of Technology (AUT), Auckland, New Zealand 
Established in 2000, Auckland University of Technology (AUT) is the second largest university in New Zealand. The school is also the youngest of the eight public universities located across the islands. Of the school's 28,000+ students, 2,660 are from other countries. AUT offers 224 degree programs, including a Bachelor of Design (BDes) in Digital Design. 
Also called animation, computer animation and graphics, moving image, visual effects, and design – digital, the program focuses on animation, visual effects, motion graphics, interactive graphic design, 2D, 3D and real-time motion capture technology, game development, digital print technology, spatial design, digital sound, screen arts, new media, and post-production. The BDes program has industry affiliations with Flux Animation and Weta Workshop, and it offers a host of graduate options. Options include a Master of Design, Master of Visual Arts, a Master of Philosophy, and a PhD. 
Specialist areas for these programs include Digital Design (animation, moving image, gaming, web, post-production and film), Graphics (typography, illustration, animation and short film, photography and graphic novel), and Visual Arts (multimedia, painting, printmaking, sculpture, installation and performance). 

Massey University, College of Creative Arts (CoCA), Wellington, New Zealand 
Massey University began as a small agricultural college in 1927. With 18,000 students across three campuses, and 17,000 national and worldwide distance learning students, Massey is now one of New Zealand's largest universities. The school offers more than 200 programs, including a Bachelor of Creative Media Production (BCMP). The program is taught by people in the industry, including former staff of Weta Digital, Weta Workshop, Park Road Post, TVNZ, and the BBC. BCMP tutors' film credits include Avatar, The Hobbit, IronMan3, Planet of the Apes, Babe, Ocean Girl, and 20,000 Leagues Under the Sea.
The BCMP program prepares students to enter creative media production jobs, including animator, motion capture animator, CG artist, digital effects artist, interactive producer, storyboard artist, art director, visual effects producer, special effect technical director, games art director, games developer, animatronics artist, filmmaker, director, and more. The programs at Massey University are open to international students studying in New Zealand. 

Southern Institute of Technology, Invercargill, New Zealand 
Southern Institute of Technology (SIT) is a government accredited tertiary provider of NZQA programs at the certificate, diploma, bachelor's degree, postgraduate and master's degree level. The school has five campuses including Invercargill, Queenstown, Christchurch, Gore, and Auckland. Students from around the world attend SIT, and the school offers many programs online through SIT2LRN Distance Learning. Options for animators include a Bachelor of Screen Arts, a Graduate Diploma in Screen Arts (3D Animation or Filmmaking), and a Diploma in Animation or Digital Film. 

Media Design School, Auckland, New Zealand 
Media Design School was established in 1998. It became part of Laureate International Universities, the world's largest private university group, in 2011. Per the school, MDS is New Zealand's most awarded tertiary institution for digital and creative technology qualifications. In  2016, the school became the first tertiary provider in New Zealand to offer a qualification with a dedicated stream focusing on two of the world's biggest emerging technologies: Virtual Reality and Augmented Reality (VR/AR). 
Media Design School offers digital and creative technology programs from A to Z. Options for aspiring animators include a Bachelor of Art & Design in 3D Animation & Visual Effects, a Bachelor of Media Design in Interactive Design or Motion Design, a Bachelor of Creative Technologies in Game Art, and a Master of Design. 
In addition to New Zealand, Media Design School has locations in Adelaide, Melbourne, Sydney, and Brisbane Australia; Milan, Italy; Bangkok, Thailand, and San Diego, California. The school has an online division as well. 

Animation College, Auckland, New Zealand 
Animation College was established in 1989. It won "Best Emerging Business 2016" at the Westpac Auckland Business Awards and it is now a member of Academic Colleges Group (ACG)—New Zealand's largest independent educational services provider. This specialty school offers animation programs leading to a Diploma or Bachelor's degree. Options include Diplomas in Applied Animation – 3D, Applied Animation – 2D, and Digital Media, and a Bachelor of Animation in Character and Story, World-Building and Visual Effects, and Interactive Media and Games.
Animation College is the only college in New Zealand to offer degree and diploma level courses specializing in 2D & 3D character animation. 
A number of schools in New Zealand offer either introductory courses or diploma programs (only) that could prepare you for an entry-level position or for entry into a degree program. Two of the most popular options include South Seas Film & Television School and ACG Yoobee School of Design. Located in Auckland, South Seas offers both diplomas and introductory courses in Animation and Film & Television Production. 
ACG Yoobee School of Design has locations in Auckland, Christchurch, Wellington, and New Zealand. The school offers a Diploma of Animation (Advanced), and Diploma's in Digital Design – Animation and Film Production, and 3D Production. Introductory courses 3D Character Animation, 3D Facial Animation, and 3D Modeling. 
Sources 
"Animation College Joins ACG." Animation College. Animation College New Zealand Limited, 30 Nov. 2016. Web. 20 Mar. 2017. 
NewZealand.govt.nz. New Zealand Qualifications Authority (NZOA), n.d. Web. 20 Mar. 2017. 
"Tourism Satellite Account: 2013." Stats.govt.nz. New Zealand Government, 2013. Web. 20 Mar. 2017. 
"Population Clock." Stats.govt.nz. New Zealand Government, 2017. Web. 20 Mar. 2017.