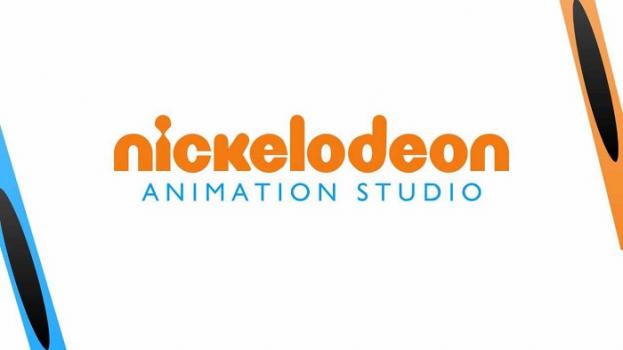 What does it take to get a job with Nickelodeon Animation Studio? What is it like working at Nickelodeon Animation Studio? ACR takes a look:
About Nickelodeon Animation Studio
Nickelodeon Animation Studio is a member of the Viacom International family. Located in Burbank, California, the studio has been in operation since March 4, 1998, and it consists of a 120,000 square foot campus, including a 2,000 square foot production facility. According to the company website, the facility is "jam-packed with artists who have at their fingertips the latest in state-of-the-art equipment and technology, including a high-tech recording facility; high-powered work stations wired with fiber optics and Cintiqs; and an 80-seat viewing theater which doubles as a gym."
Nickelodeon Animation Studio was the first television animation studio to be built in Los Angeles in 35 years. Since it's inception, the studio has created animated shows such as Dora the Explorer, Spongebob Square Pants, Ren and Stimpy, The Fairly Oddparents, Kung Fu Panda: Legends of Ni Hao, Kai-Lan, The Angry Beavers, Jimmy Neutron, Go Diego, GO!, Back at the Barnyard, The Penguins of Madagascar, and the new CG-animated series Robot and Monster, to name a few.
Nickelodeon Animation Studio has more than 200 regular employees and dozens of interns onsite. The company also works with artists and other companies around the world.
Nickelodeon Animation Studio Jobs
Nickelodeon Animation Studio is a great place to work. It has a unique approach to keeping its close-knit animation community inspired and current. In addition to a bright and cheery environment (animators work by skylight), the company offers weekly in-house classes in storyboarding and drawing. In addition, "regular personal artwork created by Nicktoon animators is also on display in a special animator gallery within the studio." Artists are also active in the ongoing design and upkeep of the studio.
Like other animation companies, Nickelodeon Animation Studio is always looking for seasoned artists and animators. As of August 22, 2011, the company had the following job openings:
R&D Technical Director
BG Designer – The Penguins of Madagascar
FX Artists – Kung Fu Panda
Script Coordinator – Robot and Monster
For interns, the following departments were looking for fresh talent:
Animation Production (2D/CG)
Animation Development and Current Series
Casting for Animation
Post Production
Human Resources/Recruiting/College Relations
Business and Legal Affairs (Law Students ONLY)
Special Events/Facilities
The Writing/Artist Fellowship 
To apply for salaried positions at Nickelodeon Animation Studio, it is important to follow the guidelines below to the letter. According to the company website, in order to apply for positions, you must submit your resume online at www.mtvnetworkscareers.com. Listings are filed under Location: Burbank.
Applicants should follow up by submitting a flat book portfolio (do not include any original artwork) and a digital DVD displaying your art directly to the animation studio. Before Nickelodeon will review your portfolio, you must fill-out a portfolio release form.
To download the form, please go to: http://nas.nick.com/SubmissionReleaseForm.pdf.
Applicants must mail the completed form along with your portfolio and DVD to: Attn. Portfolio Submissions, 231 West Olive Avenue , Burbank , CA 91502. A cover letter and resume stating the position or positions to which you are applying must also be included.
Nickelodeon Animation Studios receives thousands if application materials, but the company still finds the time to email all applicants upon receiving materials. They also take the extra step of calling potential applicants when materials are ready for pick-up.
To review submission guidelines and current open positions, visit the official Nickelodeon Animation Studio career center at http://nickanimationcareers.com/ and select "jobs." Interns should send a resume and cover letter indicating the semester you are applying for, available days and the area(s) or shows of interest to [email protected]. All documents must be sent as MS Word or Adobe attachments only.
Nickelodeon Animation Studio Salaries
Salaries for Nickelodeon Animation Studio employees vary by position, experience, and other factors, but they are competitive within the industry. Just a few examples of salary ranges for the company are listed below. The examples are provided by Glassdoor.com. They are:
Lead Animator: $24,000-$26,000+
CG Animator: $43,000-$46,000+
Freelance Hourly Contractor: $19-$21
Creative Director: $115,000-$124,000
Designer: $51,000-$55,000
Editor: $70,000-$75,000
According to the Bureau of Labor Statistics, there are more than 8,000 animators and mult-imedia artists living in the state of California. They earn an average salary of $74,560. Los Angeles is home to nearly 5,000 of the state's 8,440 animators and they average $76,360-$76,920 per year. Across the nation, animators earn a mean annual salary of $63,440.
Animation Schools to Consider: