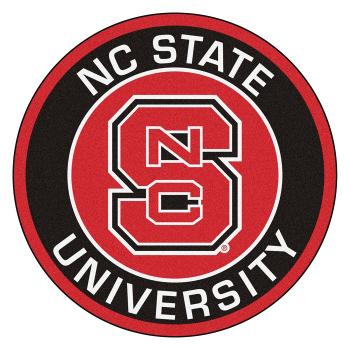 Degrees Offered: Bachelor of Art and Design, New Media and Animation; Bachelor of Graphic Design; B. S. Computer Science – Game Development; Master of Art and Design with Animation/New Media Concentration; Master of Graphic Design

Tuition Information: Undergraduate residents $5,153, nonresidents $17,988; graduate residents $5,958, nonresidents $18,006 for the 2011 – 2012 school year.  Tuition does not include undergraduate fees of $1,865 or graduate fees of $1,876 per year.
Contact Information:
Raleigh, NC 27695
919.515.2011
www.ncsu.edu/
Scope of Program:
Students in North Carolina State University's New Media and Animation program complete coursework in design thinking, design culture and context, digital imaging, design studio, painting and art history.  Students complete a senior studio, create a portfolio and develop a personal website.  Graphic Design students at North Carolina State University focus on design thinking, design culture and context, typography, imaging for graphic design, history of graphic design, photography and information and publishing design systems.  Students create a portfolio and complete a senior graphic design studio course.
Computer Science – Game Development students concentrate on computing environments, chemistry, physics, calculus, discrete mathematics, data structures, linear algebra, software engineering, Java, computer graphics, game design and development, artificial intelligence and advanced game programming.  All students create a senior design project.
Master of Art and Design candidates in the Animation/New Media concentration participate in animation seminars and take courses in 3D animation, digital imaging and experimental animation.  Students create a thesis project and exhibition as well as a written thesis.  All students must pass oral examinations.    Master of Graphic Design candidates participate in design studios and seminars and complete coursework in design history, typography, imaging and new information environments.  All students complete a final research project.
A portfolio is required with the application to both the undergraduate and graduate Art and Design programs.  Need-based, merit and leadership scholarships are available.  North Carolina residents are encouraged to apply for state-sponsored scholarships.  Graduate assistantships are available.